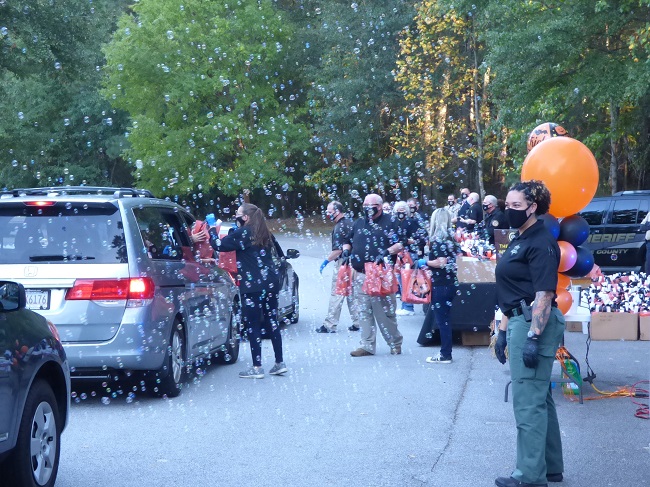 The annual Public Safety Fall Festival sponsored by the Fayette County Sheriff's Office held Oct. 16 at the Fayette County Justice Center in Fayetteville saw a mass of people coming through in this year's drive-thru version of the event.
The Public Safety Fall Festival drive-thru event, featuring a large number of public safety vehicles, was planned to comply with social distancing guidelines and provided the community with a contactless drive-thru.
Public safety vehicles and staff lined an area of the justice center parking lot, with families driving through to the beat of music in the background and bubble machines on steroids pumping out what must have been millions of bubbles.
The seemingly endless number of family vehicles loaded with parents and kids were met by members of the SWAT Team, VIPER Team, patrol unit, traffic unit, Criminal Investigations Division and Jail Division who provided goodie bags for the kids and adults.
Along with vehicles and staff from the sheriff's office were those from the Fayette County Fire Department, Fayette County Marshal's Office, Fayette County 911, Fayette County Animal Control, the Fayetteville Police Department and the Fayetteville Fire Department.