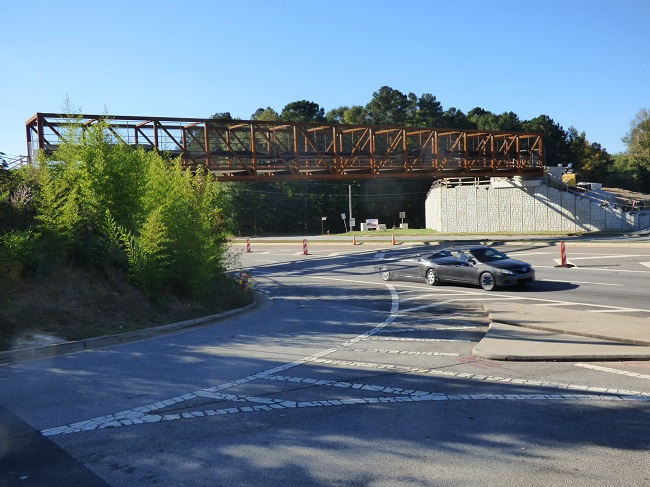 The new Gateway pedestrian bridge and multi-use path connection project on Ga. Highway 54 West at MacDuff Parkway in Peachtree City is nearing completion. The bridge was in place Saturday afternoon.
Years in the making, the new bridge and path connections are a SPLOST (special purpose local option sale tax) project with an approximate cost of $1.971 million.
Though there is still work to do, the bridge was set in place Saturday with some traffic resumed.
The project calls for paths on the north side of the bridge to extend to MacDuff Parkway and to Wynnmeade Parkway, and on the south side to the MacDuff Crossing West retail area.
The project did run into a temporary stop on Saturday morning when the crane used to hoist the bridge broke down in the roadway. The delays caused by the break-down were resolved later in the day.
Traffic for the past several days has been re-routed for the project work.