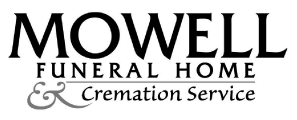 Michael Henry Wilson, "… my friends call me Mike," age 81 of Peachtree City, GA peacefully passed away on October 13, 2020.
Born August 2, 1939 in Temple, Texas to Robert and Syblene Clark. Mike was a native Texan who enjoyed the last 20 years living in Georgia after retiring from Otis Elevator Co. after an impressive and successful 39-year career. In his final role he served as National Sales Director for the United States and Canada, while he and Margaret lived in Unionville, Connecticut.
Mike graduated from Texas A&M University serving in the Corps of Cadets and wore his Aggie ring with pride every day. He also served our nation in the US Army Reserve. One of his greatest pleasures was spending time with his family and he was fondly known as "the ultimate family man" and "life of the party".
Mike was a devoted and loving husband, proud and dedicated father, and friend to all who had the great fortune of knowing him. Two of his favorite hobbies were raising orchids and woodworking. Passions that brought him great joy and our family beautiful flowers and masterpieces of furniture. An additional passion was his love of all sports, especially his Dallas Cowboys and it brought a smile and great joy when he reminded us of how many Superbowl's they won, five!
Preceded in death by oldest son Christopher, Mike is survived by his loving and dedicated wife of 60 years Margaret; son Russell and wife Gina; daughter Michelle and husband Dan. Grandchildren include Lauren, Brooke, Zoie, Claire and Ashton; as well as Brother Anthony and wife Marty and numerous nieces and nephews. He will be greatly missed by family and friends.
A memorial Mass will be held at Holy Trinity Catholic Church, Peachtree City, GA on Saturday October 24, 2020 at 10:00 a.m.