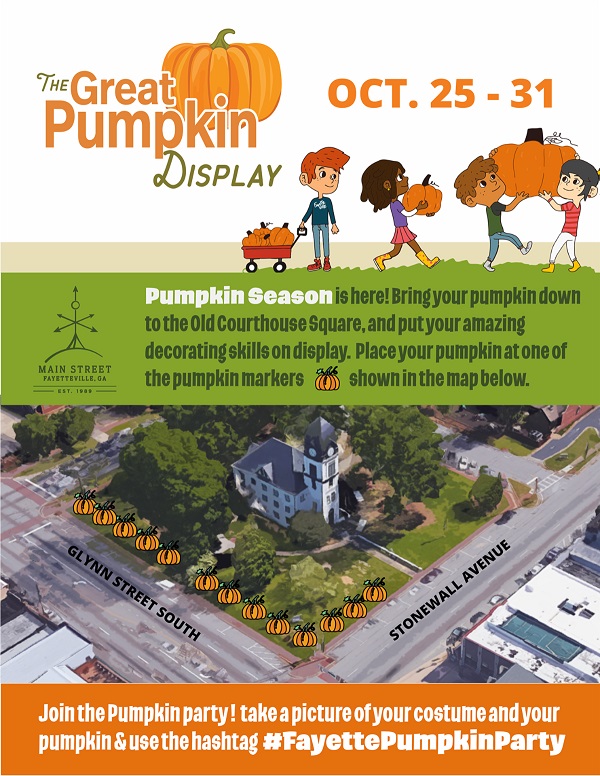 Downtown Fayetteville will be hopping with activities during the week of Oct. 25-31, with the Great Pumpkin Display and a chili cook-off and cornhole competition, both held at the old courthouse.
Kids are asked to show off their pumpkin-decorating skills, and bring their handiwork to the old courthouse for viewing Oct. 25-31. Pumpkins are to be placed just off the sidewalks along the west and south sides of the old courthouse lawn.
Another activity, this one on Oct. 24 from 11 a.m. until 4 p.m., will feature the Fayette Shriners Annual Chili Cook-off and Cornhole Competition on the old courthouse lawn.
Chili tasting is available for a small donation, along with the cornhole tournament, live music courtesy of the Sean Carter Band, and with more food, beverages, beer and vendors.
All proceeds benefit the Shriners hospitals for children.