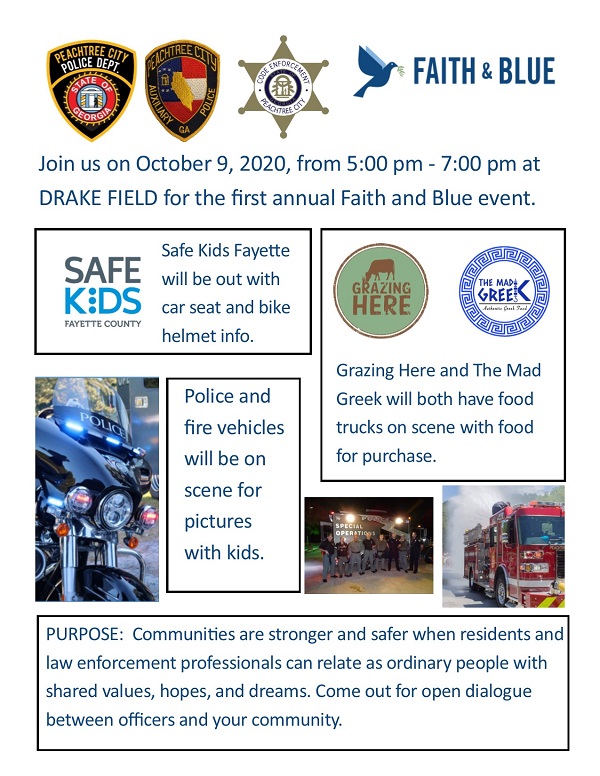 Peachtree City on Oct. 9 and 10 will be the site of two events supporting local law enforcement.
On Friday, the first "Faith and Blue" event will be held at Drake Field from 5-7 p.m., and will serve as a combination "touch-a-truck" and "trunk or treat" catered to kids.
The event will also provide an opportunity for open dialogue between the community and officers.
Commenting on the purpose for the event, organizers said communities are stronger and safer when residents and law enforcement professionals can relate as ordinary people with shared values, hopes and dreams.
Police and fire vehicles will be onsite for pictures with the youngsters, Safe Kids Fayette will be there with car seat and bike helmet information and two local restaurants will provide food trucks.
On Saturday, the Nationwide Police Rally will be held from 10 a.m. until noon at Peachtree City Hall.
Organizers said this is not a political rally. It is about standing united as one in support of law enforcement.
"We hope to see you there so that our officers across our nation can see those that are standing up and remaining #SilentNoMore," organizers said.