The Real Life Center (RLC) is giving a gift back to the community to thank you for all the support and the privilege of touching so many lives, especially this challenging year!
Their annual fundraising gala reimagined, the Real Center is hosting "ThanksLiving 2020: Living Thankfully" on November 13 at 7 pm, and November 14 at 11 am and 7 pm. Instead of focusing on fundraising, ThanksLiving 2020 is a unique virtual experience comprised of three independent sessions focused on what it means to live thankfully. Each session includes a cooking demonstration by guest chefs from Piedmont Fayette Hospital, Hanna Brothers, and Palmer's Restaurant.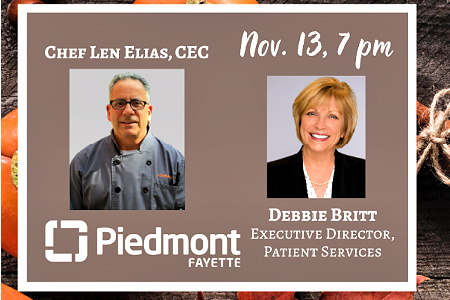 From the comfort of your home, you are invited to cook alongside them as they prepare delicious Thanksgiving favorites, while at the same time learn about the impact of the RLC and the programs that make a difference to those in need.
ThanksLiving 2020 will also feature an auction occurring November 7-14. The auction will feature several exclusive items, including beautiful custom furniture, art pieces from local artists, tickets for attractions, themed baskets, and homemade items that will make thoughtful gifts. You can see all the auction items in person at the RLC beginning November 2. Proceeds from the auction will benefit the mission of the RLC by enhancing current family-based services, programs, and operations, including financial counseling, educational classes, and programs for children and seniors.
A faith-based nonprofit, the RLC gives HOPE to those in our local community who experience hardships from life's unexpected difficulties, such as divorce, major health issues, and job loss, as many in our community are experiencing at this time due to COVID-19. It is a special place where people from all over the community gather to serve. Businesses, schools, individuals, and churches collectively support the concept of "neighbors helping neighbors" by volunteering at the Center or Orchard, collecting food donations, and through financial support. In addition to meeting the families' initial financial needs, the RLC also provides food, clothing, and educational programs designed to be a catalyst for real change.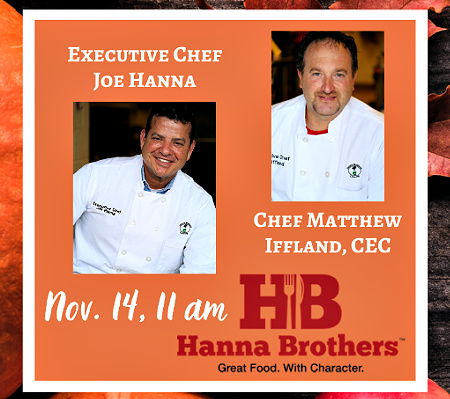 Since mid-March, the RLC has been an integral location of real help and real hope, serving the community through their drive-thru Food Pantry as well as helping residents of Coweta and Fayette counties with financial assistance for rent and utility bills. This amazing community's generous support has enabled the RLC to serve over 300 local families in need each week. In addition, because of all those who have selflessly collected food or have volunteered from January to September of this year, the RLC was able to distribute 578,033 pounds of food, including 100,061 pounds of fresh produce from the Harvest for Real Life Orchard and Garden and their community partners.
Through grants and financial support from individuals, churches, businesses, and organizations, the Real Life Center has made an impact by paying $165,906 in assistance with rent/mortgage and utility bills.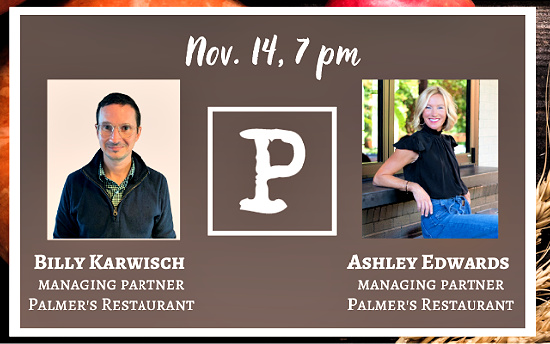 This helps families to remain in their homes, preventing homelessness. Wilbur, an RLC client, recently explained, "The utility assistance is greatly appreciated. My wife and I are still in the job market, and COVID-19 has made it more difficult. This is emotional for me as I had no idea I would be in a position where I had to ask for food and to ask for assistance to keep a roof over my head."
Won't you join in celebrating all we have to be thankful for on November 13 and 14? Gather with your friends and partner once again with the Real Life Center through ThanksLiving 2020. Won't you be part of the hope many of our neighbors need during this extremely difficult time economically? As a community, we have demonstrated that we are better together! Visit ThanksLiving2020.org to register or for more information.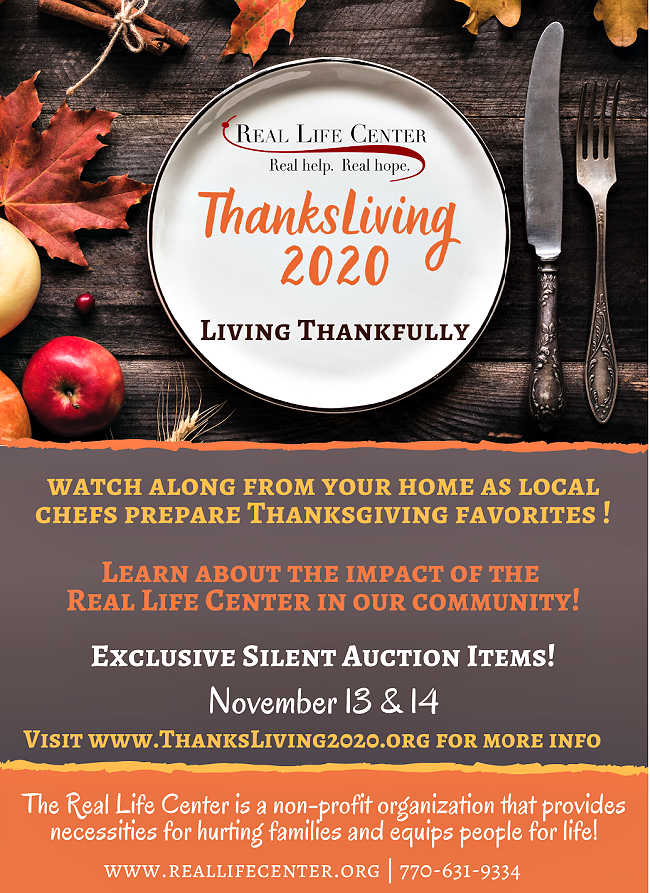 Real Life Center Offers Real Help, Real Hope