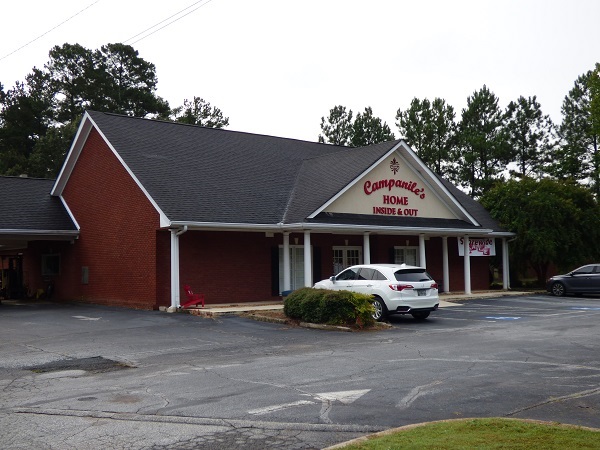 Peachtree City will soon be getting a new retail store on Ga. Highway 54 just east of the Peachtree East Shopping Center. The building housing Campanile's Home Inside and Out store will be replaced with a 6,900 sq. ft. retail store.
The property is situated between Miles Hardware and Mavis Tire, and is the site of the old Bank of Georgia building.
The Peachtree City Planning Commission on Sept. 14 unanimously approved the exterior look of the new building, a one-story structure totaling approximately 6,900 sq. ft.
Commissioners agreed with city planning staff that the proposed elevations met the city's requirements and design standards. Staff recommended approval.
Per the motion to approve, the developer will work with staff to consider substituting stucco for the areas of the building planned for split-faced block.
Also at the Sept. 14 meeting, the conceptual plat for the Rockaway Townhomes on Rockaway Road across from Somerby was tabled.