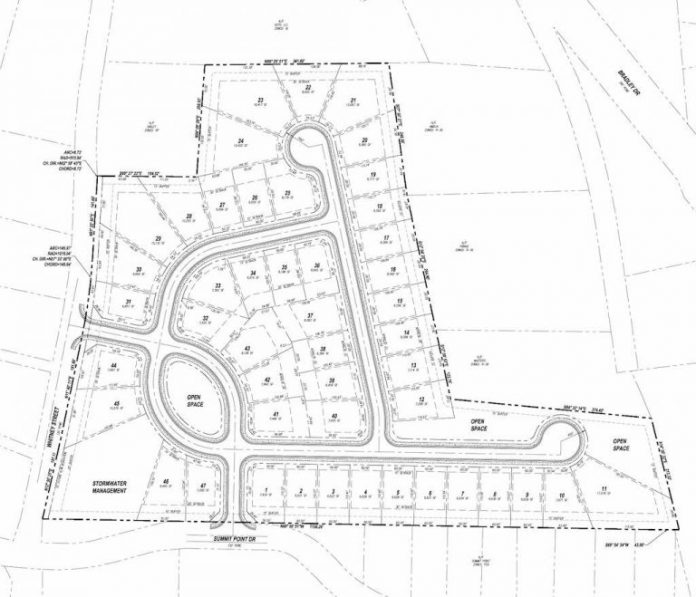 The preliminary plat for the 47-lot Dixon Farm single-family subdivision on Fayetteville's south side was approved Sept. 22 by the Fayetteville Planning and Zoning Commission. The approval followed the rezoning of the 13.6-acre site on Aug. 6.
The rezoning by the City Council on Aug. 6 dealt with 13.6 acres east of Whitney Street, situated immediately north of the Summit Point retail and residential area on the city's south side and just east of South Glynn Street.
The development by Brent Fayette LLC for 47 single-family homes will come with a density of 3.5 homes per acre, a minimum home size of 1,800 sq. ft., sidewalks and approximately 35,000 sq. ft. of open space.
The approval included access on Summit Point Drive and Whitney Street, along with improvements to Whitney Street.
The property is bordered by highway commercial property to the north and west, office to the north, Summit Point retail and residential to the south and several larger single-family lots to the east.