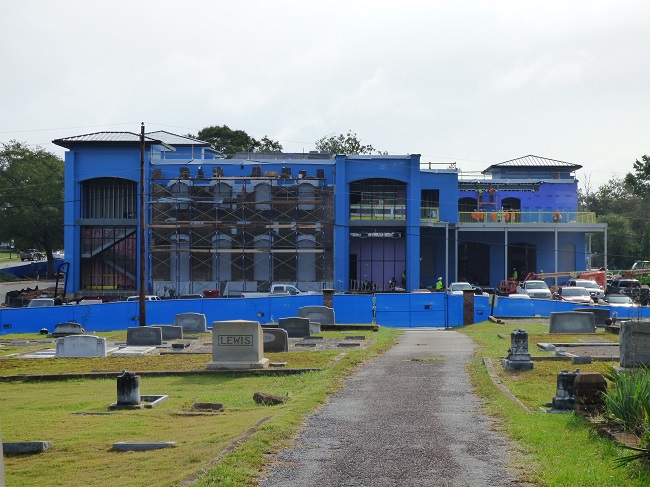 Work on the new Fayetteville City Hall and City Center Park on 10 acres along Stonewall Avenue in downtown Fayetteville continues to progress. Weather permitting, substantial completion is expected in mid-April.
At 34,000 sq. ft., City Hall is situated on 2 acres fronting the roadway, with the 8-acre park space in the rear.
Amenities for the 8-acre park space include a concrete stream, children's splash pad and playground, walk-around pond, picnic pavilion, a grand lawn with performance facilities, dog park, and will also incorporate renovations of the historic Fayette County High School Gymnasium and the old bus barn for commercial use.
City Manager Ray Gibson said the City Hall and City Center Park projects are moving along with the revised substantial completion date of mid-April.
"They are currently waterproofing the exterior sheathing on the east and south elevations, completing the mechanical, electrical, and plumbing (MEP) on both floors; and brick and split face block being installed on all elevations, with the west elevation showing the most progress," Gibson said. "For the park area, they are continuing the installation of subgrade in the lower parking lot area and have begun the blockwork for the restroom building. Everything is moving along well. We just hope that the weather cooperates with us so that we can hold the substantial completion date of April 13."