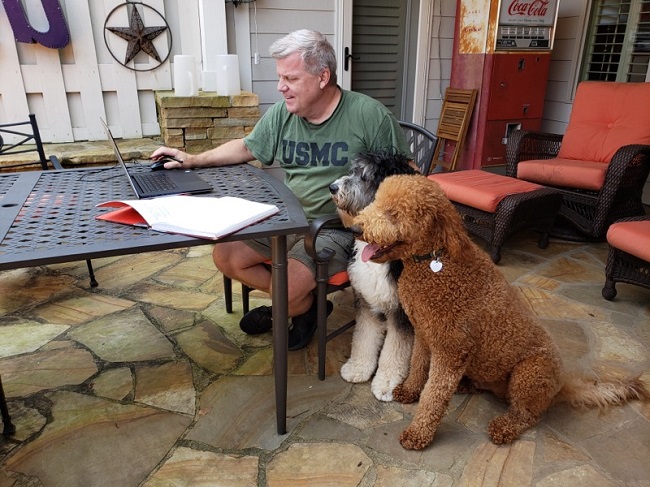 Testing positive for Covid-19 does not mean work comes to a halt. That was the case with Fayette County Administrator Steve Rapson, who tested positive a few days ago and is working from home for the first time since the pandemic began.
Rapson on Sept. 8 said he tested positive a few days ago and is largely asymptomatic. He is following quarantine protocols and expects to be back at work in the office by mid-month.
Rapson on Tuesday said he began the day at a meeting via Zoom at 7:30 a.m., then continued with work as his two rescue dogs sat close by to lend a paw, if needed.
"If I didn't know I was positive, I'd be at work," Rapson said. "It's kind of weird, not being at the office. I've been at work every day since Covid-19 began. And it's the first time I've worked from home."
The county office continues to follow established protocols for employees, with staff wearing masks and practicing social distancing, and with the facility being constantly disinfected, Rapson said.
Today, there are three county employees, including Rapson, under quarantine.
In total since March, there have been 104 employees across county government departments and offices quarantined due to the virus, whether having tested positive or with symptoms.