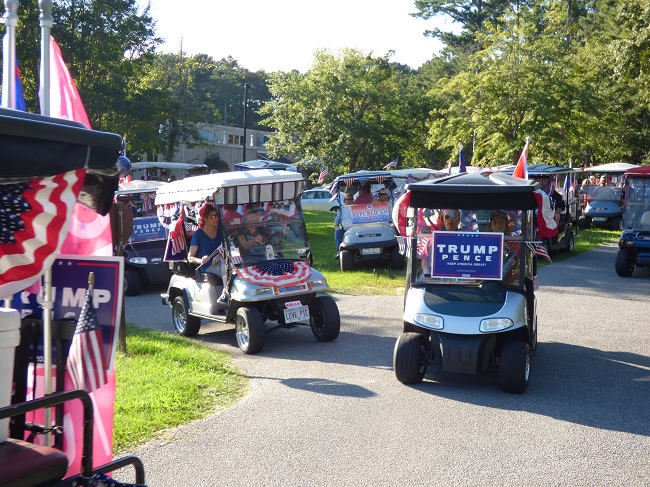 Leading up to the Peachtree City fireworks display held Saturday, Sept. 5, there was a golf cart parade that developed by word of mouth. Those assembled in the group of nearly 50 golf carts referred to their event as the Trumptilla Golf Cart Parade.
Peachtree City's annual golf cart parade and fireworks on July 4 was cancelled. As for the fireworks, the annual display came on Sept. 5. So did an impromptu golf cart parade supporting Donald Trump.
The idea to hold the Trumptilla Golf Cart Parade came quickly, and by word of mouth, resulted in nearly 50 golf carts assembling at the Aberdeen Village retail area Saturday afternoon.
The procession, complete with signs, banners, t-shirts, hats and enthusiastic riders made its way to Lake Peachtree shortly after 6 p.m., then back to Aberdeen to watch the fireworks.