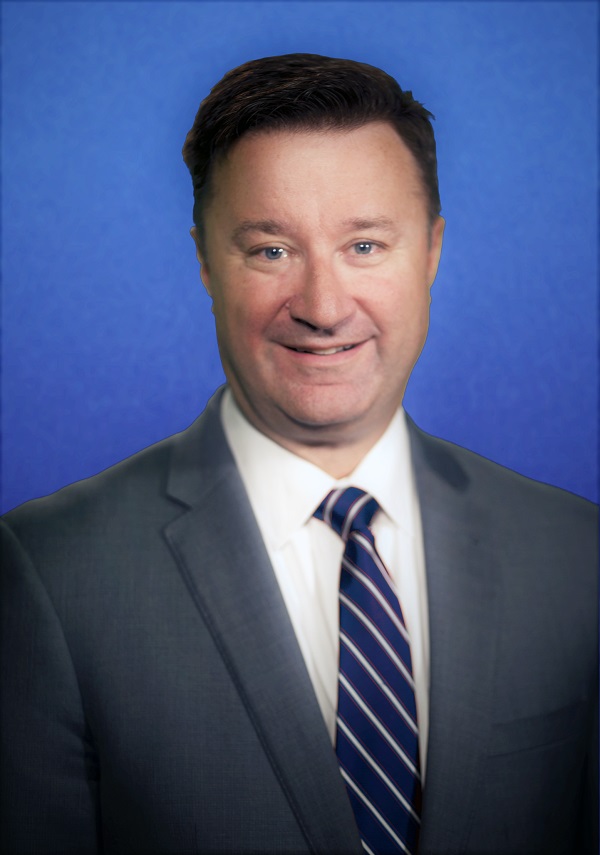 The Fayette County Board of Education has appointed Dr. Jonathan S. Patterson as the new superintendent of Fayette County Public Schools.
The appointment came by way of a unanimous vote from school board members at the Aug. 24 meeting.
School system spokesperson Melinda Berry-Dreisbach said the decision came after a nationwide search, conducted by the Georgia Schools Boards Association, that yielded the consideration of 30 qualified applicants, and was followed by a comprehensive candidate interview process. The interview process resulted in Patterson being named the sole finalist by the Fayette County Board of Education at the Aug. 10 work session.
Patterson will begin his tenure as superintendent on Oct. 1, with a three-year contract at a salary of $240,000 per year. He will also receive $600 per month for travel expenses, $1,000 per month paid into an annuity and have his portion of the Teacher Retirement System paid by the school district. The school system will also pay any additional medical and dental insurance cost for family coverage.
Beyond that, the school system will pay the cost of relocating from Gwinnett County, along with reimbursing Patterson up to $3,000 per month for the lease of a temporary residence in Fayette County for up to three months from the effective date of his contract.
Patterson will serve as a consultant through the transition period that concludes on Sept. 30, and will assume leadership of the school system on Oct. 1. He will be compensated during that time to an amount equal to his daily rate of pay as superintendent.
Berry-Dreisbach noted that Patterson said he is honored to be selected to serve as the next superintendent of Fayette County Public Schools given the school system's stellar statewide reputation for academic excellence, and a community that is greatly engaged with its schools.
"As a Georgia and metro-Atlanta native and lifelong resident, I have long been aware of Fayette's reputation as a community of choice, where community members take care of one another. I also know that the excellent reputation of Fayette County Public Schools stems directly from that foundation of an engaged and supportive community. My family and I are truly excited to become a part of the legacy," said Patterson.
Patterson said that he will continue to cultivate Fayette's reputation while sustaining and building relationships within the community to move the school system forward. He is also committed to being a constant champion of the growth and well-being of Fayette's students, academically, socially, physically and emotionally, Berry-Driesbach said.
"We exist as a school system to build the next generation of engaged, competent, self-sufficient and well-rounded community members," Patterson said. "It is our highest calling, and one I promise to keep at the forefront of all of our work."
Patterson comes to Fayette from Gwinnett County Public Schools where he was serving as the school system's associate superintendent of curriculum and instructional support. He brings 25 years of educational progress, achievement, and leadership working for one of the largest school systems in the nation. He started his tenure in Gwinnett as a high school biology, chemistry and physics teacher where he quickly rose through the ranks of leadership as a middle and high school assistant principal and principal, followed by a promotion to area assistant superintendent, and then to his current associate superintendent position, according to Berry-Dreisbach.
Fayette County Board of Education Chairman Scott Hollowell said that Patterson is a great fit to serve the school system as its next leader.
"I am confident Dr. Patterson is the right leader at the right time for Fayette County Public Schools," said Hollowell. "We are excited to introduce Dr. Patterson to our students, parents, teachers, staff and Fayette County community."
Berry-Dreisbach said Patterson is replacing retiring superintendent, Dr. Joseph Barrow, who has led the school system for the last seven years. He postponed his retirement that was set to take effect June 30 in order to help lead the school system through the unprecedented coronavirus pandemic.
Hollowell praised Barrow's leadership, and voiced the board's appreciation for postponing his retirement to help the school system through such a turbulent time.
"Every challenge our board has given Dr. Barrow, he has performed admirably," said Hollowell. "The board has worked great as a team in large part because of his leadership. We will miss working with such a hardworking, conscientious leader like Dr. Barrow, and we greatly appreciate all that he has done to help navigate our school system through these uncharted waters."
Patterson also praised Dr. Barrow and the school board for their outstanding leadership and service.
"They, along with the community, have established Fayette's place among the highest achieving school systems in our state. I am thrilled to be joining Fayette County Public Schools, and look forward to continuing the great work," he said.