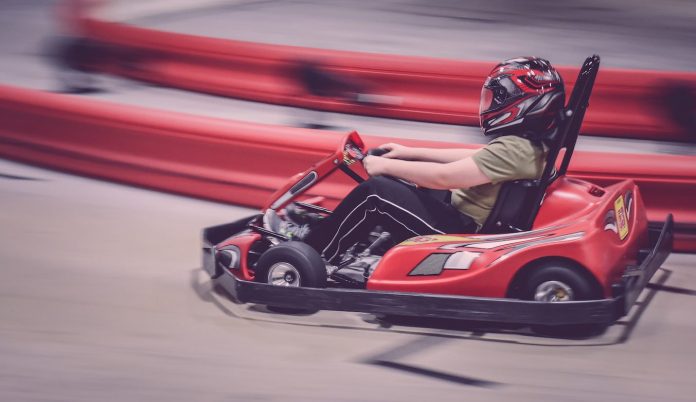 Fayette County deputies would like to find the person who stole a go-cart from Fun Spot America on July 27 and was last seen driving it southbound on Ga. Highway 85 toward Fayetteville.
Sheriff Barry Babb said the theft was reported on July 28, when Fun Spot America employees found that go-cart No.14 was missing.
Video showed the theft at approximately 6 a.m. on July 27, and included what was possibly a female driving the cart off out parking lot and heading southbound on Hwy. 85, Babb said.
A different kind of vehicle theft was reported on July 28 at the AAMCO store on Rainbow Way off Hwy. 85 North, just south of Ga. Highway 279.
According to the store's video, the incident occurred on July 24 when a dark-colored vehicle pulled into the parking space next to a 1999 Ford F350 that had been awaiting pick-up by the owner, said Babb.
Though the video did not produce clear details, it showed someone exiting the vehicle and entering the F350. It was approximately 10 minutes later that the truck drove off and left the business, Babb said.
In another incident, a burglary was reported on July 29 at a residence on Hampton Road in south Fayette.
Babb said deputies were told the house was under contract as a rental property. A side door in the carport was found partially open after having been forced.
The house had been rummaged and a television was missing, Babb added.