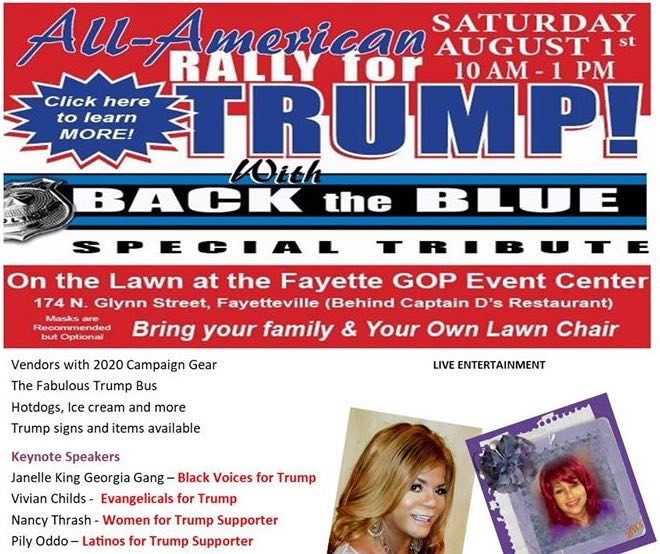 The Fayette County Republican Party is promoting the "All-American Rally for Trump" with a "Back the Blue Special Tribute" to be held Aug. 1 at the party's headquarters in Fayetteville.
The event will be held from 10 a.m. until 1 p.m. on the lawn at the GOP Event Center located at 174 North Glynn Street.
Keynote speakers will include:
– Janelle King Georgia Gang – Black Voices for Trump
– Vivian Childs – Evangelicals for Trump
– Nancy Thrash – Women for Trump supporter
– Pily Oddo – Latinos for Trump supporter
– Rep. Josh Bonner – veterans for Trump
Food and campaign gear will be available. Masks are recommended but optional.