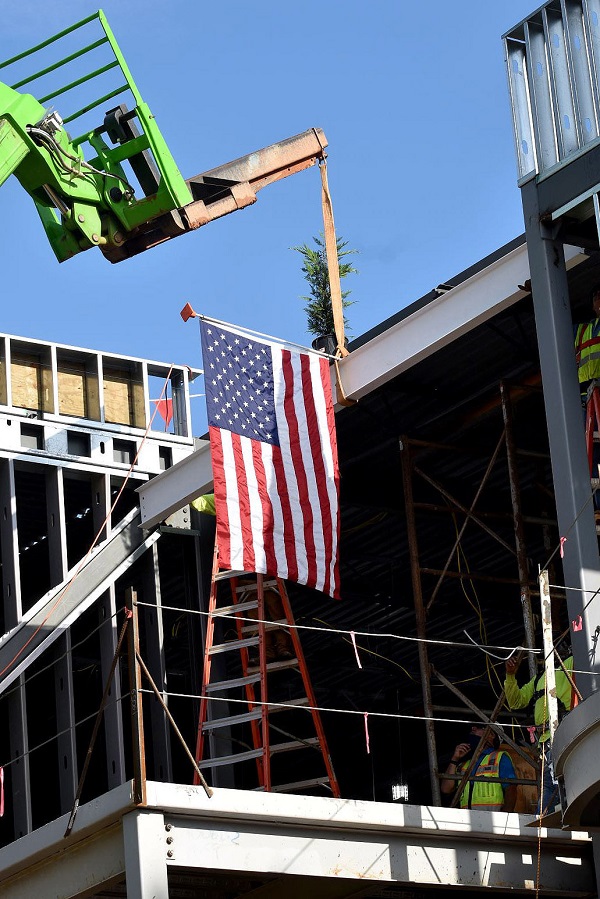 Work on the new Fayetteville City Hall continues, with a topping-out ceremony held last week when the final beam was placed on the top of the new building on Stonewall Avenue a block from downtown.
A topping-out ceremony is held when the last beam is placed on a new bridge or building.
At 34,000 sq. ft., the 2-story City Hall is expected to see substantial completion next spring, with occupancy coming in May.
Once completed, the 10-acre site will also include the City Center Park to the rear of the property.
Amenities for the 8-acre park space include a concrete stream, children's splash pad and playground, walk-around pond, picnic pavilion, a grand lawn with performance facilities, dog park, and will also incorporate renovations of two existing structures, the historic Fayette County High School Gymnasium and the old bus barn.
Architect Jefferson Browne will incorporate the design of the bus barn and the old gym, with the gym serving as a potential event venue and the bus barn possibly functioning for purposes such as a brewery, tasting room or food venue.