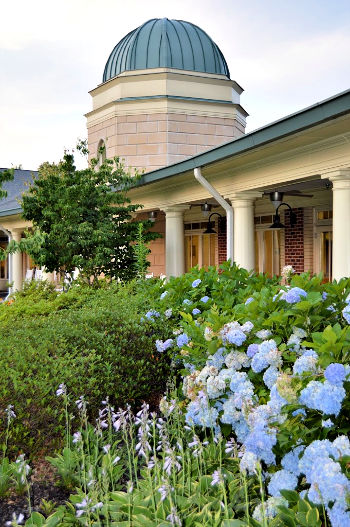 Fayette Senior Services, Inc. (FSS), a 501 (c)(3) nonprofit organization, reopened on Monday, June 15, after three months of closure. FSS welcomed back seniors in the community to their Life Enrichment Centers.
"For those who are healthy and feel comfortable visiting, we wanted to be a resource for them and their mental health and wellbeing as the mandatory quarantine comes to an end," said FSS Program Development Coordinator Morgan Lanier. "We are also understanding for those who are not ready to take the enhanced risk of leaving their homes quite yet and plan to have a variety of options to connect with and provide interaction virtually as well."
Even though the center will be open, FSS will approach the reopening in phases, following CDC and other official's guidelines during the ongoing pandemic to keep their members, volunteers, staff, and community safe. Guidelines include social distancing, required mask while in the facility, temperature checks, among others listed on their website at www.fayss.org. FSS is also taking precautions by asking those who have potentially been exposed to Covid-19 in the past two weeks or have underlying conditions and are at increased risk to connect with them virtually instead of joining them at the center.
Their decision to reopen was made carefully as they want to keep the safety of seniors they serve in mind, but also help combat isolation and the negative impact it can have for so many.
"You don't realize what you have until it's not there anymore," one FSS member said. "I've always appreciated Fayette Senior Services, but I have much more gratitude for what they offer since their absence during this pandemic. There are so many opportunities, delicious meals, and great camaraderie. It will be great to see all the helpful staff, volunteers, and other members again! We can't wait to get back."
Fayette Senior Services would also like to extend their appreciation for the support of our community during their time closed. Since March, they have continued to offer essential services to those in need such as Meals On Wheels and Medical Transportation. To continue to offer these services, they reached out for help in funding. As a community, we have helped them raise close to $30,000, and counting.
FSS continues to accept donations to help continue to maintain these essential services throughout this pandemic. To make a donation and help support Fayette Senior Services, a check can be mailed to 4 Center Drive | Fayetteville, GA 30214, call 770-769-8430 to make a payment over the phone, or visit our their Go Fund Me page at https://charity.gofundme.com/o/en/campaign/fayette-senior-services-giving-tuesday-now.
To connect with FSS and provide assistance in other ways during this time, please reach out Morgan Lanier at mlanier@fayss.org or 770-769-8430.
For more than four decades, FSS has been making a meaningful difference in the social, emotional, and physical well-being of adults age 50 and better in our community. FSS provides a variety of essential services to the community, including Meals on Wheels, Transportation, Care Management, In-Home Personal Care, Home Repair, and Ani-Meals. FSS' Life Enrichment center offers a range of social, leisure, travel and fitness activities in both Fayetteville and Peachtree City and also hosts the award-winning Ultimate Café.
For more information about Fayette Senior Services, visit www.fayss.org or call 770-461-0813.