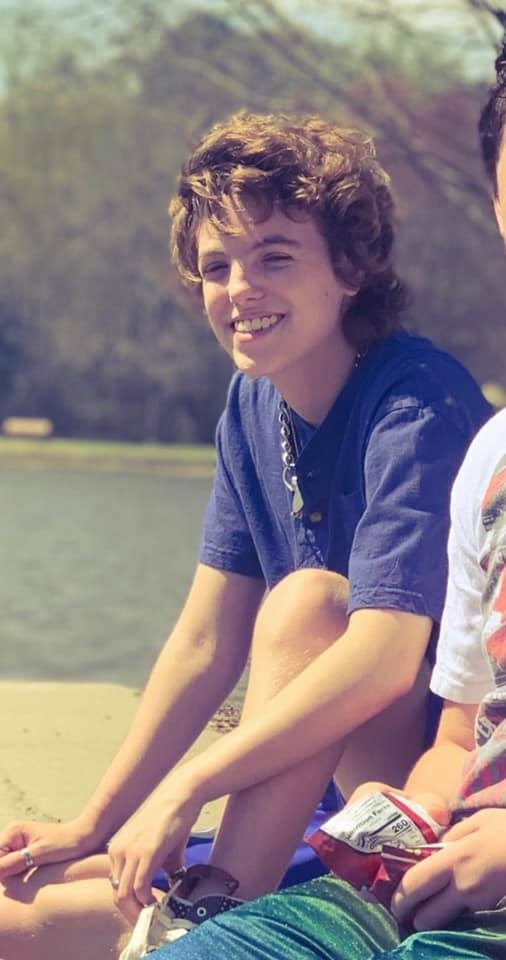 Sadie Thurner. Photo/Peachtree City Police Department.
Update – June 19, 6 p.m.: The search for 17-year-old Peachtree City resident Sadie Thurner who has been missing since June 15 continued June 18 with choppers flying areas on the northwest side of the city. Police believe Thurner is in the Fayette County or Coweta County area.
Peachtree City Police Department spokesman Chris Hyatt said the runaway juvenile is still missing and the investigation is ongoing. There is still concern for the juvenile's well being based on his current medical condition.
Hyatt said a helicopter from Spalding County flew the area during the daytime hours while a Ga. State Patrol helicopter flew during the nighttime hours. Both choppers used FLIR (forward-looking infrared radar) to aid the search. FLIR is used to detect body heat.
The searches for Thurner, who also goes by the name Kaiden, included the wooded areas around the Fairfield Drive/Wisdom Road area where the teenager was last seen, and other areas on the west side of Ga. Highway 74 North such as MacDuff Parkway and Senoia Road.
Original story: Peachtree City police are asking for the public's help in locating a 17-year-old Peachtree City resident last seen in the late evening hours of June 15 near the area of Wisdom Road and Ga. Highway 74 North.
The Peachtree City Police Department on its Facebook page said Sadie Thurner left the residence in Fairfield off Wisdom Road at approximately 7:30 p.m. on June 15.
Thurner was reported missing several hours later just after 1 a.m. on June 16, according to police reports.
He was riding a yellow mini/ pocket motorcycle type electric scooter, which might be abandoned somewhere now, police said.
He is 5' 00" in height, 100lbs, brown hair blue eyes, wearing black pants, with red and blue shirts. He was also wearing checkered VAN's skate shoes.
The family and law enforcement are concerned about his mental ability to take care of himself.
If he or the mini bike has been seen please contact 770-461-4357 or 911 to report the information.