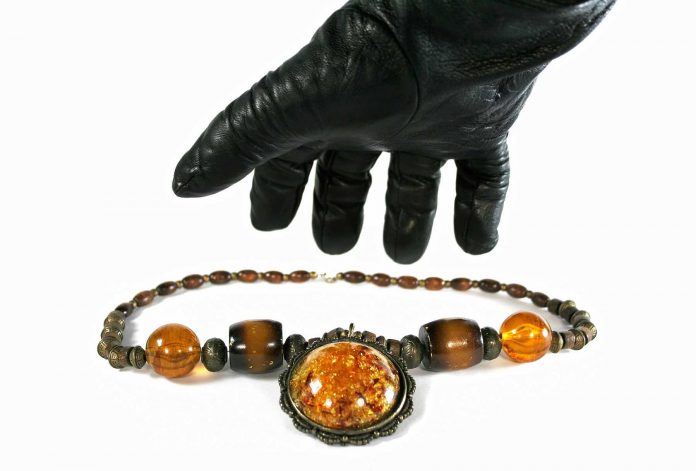 Wearing a mask in the days of Covid-19 is commonplace to cut down on the spread of infection, but it also makes it more difficult to identify those breaking the law. That was the case on June 8 when a man wearing a surgical mask stole a bracelet from a Fayetteville jeweler.
Fayetteville Police Department spokesperson Ann Marie Burdett said officers at approximately 6:25 p.m. on June 8 were dispatched to a jewelry store at the Fayette Pavilion in reference to a theft call.
Burdett said the officer met with a complainant that stated a black male entered the store and asked to see a bracelet that would match his necklace. Once the male had the bracelet in his hand, he fled the store.
The male was slim built and wearing blue Adidas jogging pants, blue/white Adidas jacket, gray ball cap and a white surgical mask, said Burdett.
Also in Fayetteville, officers were dispatched to the StarMart BP on North Glynn Street on an alarm call. Burdett said officers arrived on scene and observed what appeared to be forced entry made with an unknown tool used to gain access to the business in the entry/exit door.
Based on the accounts of the victims/complainants an undetermined amount of U.S. currency was stolen. No other items were missing, Burdett said.
In another incident, officers at approximately 4:30 p.m. on June 4 were dispatched to the Meridian at Lafayette apartments in reference to a stolen golf cart.
Police met with a staff member who stated that the golf cart had been parked next to one of the buildings in the complex, and upon returning to the area it was gone. The golf cart contained tools that were also missing, Burdett said.