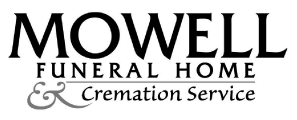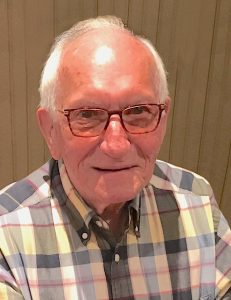 Rev. Edward "Ed" Lee Lynch of Senoia, formerly of Fayetteville, passed away on May 23, 2020 at his home surrounded by his family who loved him so much.
Ed loved his family but most of all he loved the Lord and his life was a testament to his faith. He always strived to be fair, honest, and kind. He was a member of Wildwood Baptist Church.
Ed was born on January 1, 1935 in Haralson, Georgia to Joe and Clara Lynch. His family moved to Fayette County in 1939 and he lived there until his recent move to Senoia, Ga.
He was part of a hard-working family that included one brother and three sisters. He married Carolyn Smallwood on February 21, 1953. They were married for 60 years prior to her death in 2013. They raised two children together.
Ed was ordained as a Baptist minister on December 8, 1963. He pastored Wildwood Baptist Church, Line Creek Baptist Church and Brooks Baptist Church. He retired from the ministry in October 2014.
In addition to his ministry, Ed had a career in law enforcement. He began his career at the Fayetteville Police Department in 1969. He moved to the Fayette County Sheriff's Office and worked there as Chief Deputy until a move back to the Fayetteville Police Department where he worked as a patrol officer, detective, and Chief of Police. He retired as Chief of Police in 1992.
After his retirement he worked for the Fayette County School Board until his second retirement in 2002. Ed was a member of Davidson Masonic Lodge 334 for over 50 years.
Ed was preceded in death by his parents, his wife Carolyn Lynch, his son Ricky Lynch and his sister Doris Carden. Those who will continue to honor his memory are his daughter Cathy Taylor (Alan), his grandchildren Jason Barnes (Erin) of Senoia, Jeff Barnes (Jenny) of Columbia, SC and Lisa Goddard (Derrick) or Milner and his daughter-in-law Susan Lynch (Newnan) and her family.
He is also survived by eight great grandchildren: Madison, Blaze, Kallie, Ellie, Abigail and Calvin Barnes and Cameron and Kason Goddard. He is also survived by his brother James (Rebecca) Lynch, his sisters Betty Jo (Leon) Morris and Shirley (Cecil) Dunn and many other family members who will cherish his memory.
A visitation will be held from 4:00 to 7:00 pm on Wednesday, May 27th at Mowell Funeral Home in Fayetteville. A graveside service will be held at 11:00 am on Thursday, May 28th at Camp Memorial Park with Rev. Chuck Chambers officiating. There will be a procession from the funeral home to Camp Memorial. The procession line up will start at 10:00 am.