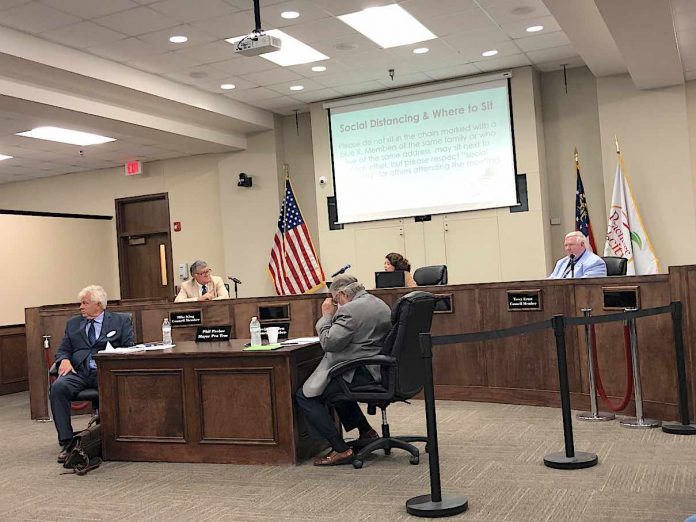 Pandemic shutdown to mean 6% revenue shortfall in city budget; Fleisch sounds spending alarm for new $5 million Fayette Health Department HQ — 
The Peachtree City Council last week got a preview from City Manager Jon Rorie of coming subtractions. The Thursday night workshop was an economic lesson in what shutting down local businesses can do to a local government's tax income stream.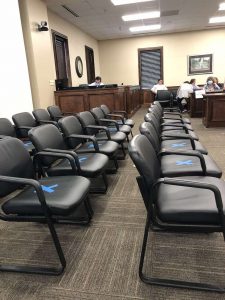 The Covid-19 work stoppage will mean at least a 14% reduction in expected revenue from sales taxes, Rorie told the council. And that's best-case scenario. Based on what happened in the Great Recession 12 years ago, Rorie projected that it will take a decade before that revenue gets back to pre-pandemic levels.
Here's what is on the near horizon for city employees: No pay raises, no pay study, a freeze on hiring, layoffs for several part-time employees, and elimination or combining of several full-time city slots, including city clerk. The tightening up includes the remaining four months in this fiscal year, which ends Sept. 30. The cutting for the new budget beginning Oct. 1 is still shaping up.
"We need to cut expenses," Rorie said. "We need to contract." But he promised to "use a scapel, not an axe."
The budget shrinkage means some expected projects will be delayed or eliminated, including upgrading and repairing All Children's Playground and Kedron hockey rink floor. Beyond that, the city tennis center and the indoor Kedron pool — with combined usage of under a thousand city residents a year — are on shaky ground in future budgets.
To get the budget for this year balanced, Rorie plans to take about $1.4 million out of the city's reserve fund and then ask for 2% cuts from all city departments.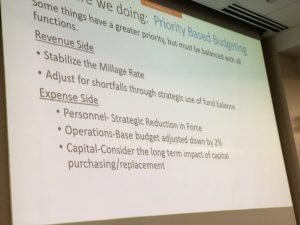 One likely result of the pandemic's economic effects: A call to raise the city's property tax millage rate.
Mayor Vanessa Fleisch raised another concern for taxpayers beyond the city limits: a proposed new $5 million county health department headquarters to be built next to the Fayette Senior Services Center in Fayetteville. The cost to city and county taxpayers: At least $2 million.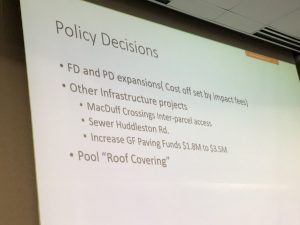 The facility is part of and run by the Georgia Department of Public Health, much in the news lately as the lead agency to combat the coronavirus outbreak. The department is currently housed in the county's main administrative center at the corner of South Glynn Street and Stonewall Avenue in Fayetteville.
Fleisch — who serves on the Fayette County Board of Health — said she was the lone NO vote on the project, which comes before the Fayette County Commission next.