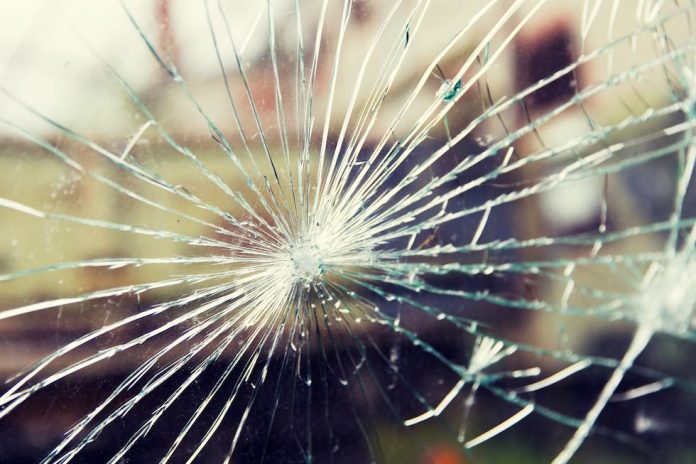 Juvenile vandals have struck three times in a week in the midst of ongoing renovation work at Oak Grove Elementary School in Peachtree City.
Peachtree City Police Department spokesman Chris Hyatt said vandals entered the school again on May 19, causing new damage that included shattering the glass in two classroom doors, discharging fire extinguishers, overturning a 5-gallon container of paint, walking through freshly-laid cement and stealing ice cream from the cafeteria.
Investigators are following up on tips and leads involving multiple juvenile offenders, said Hyatt.
The May 19 destruction followed similar incidents occurring during the nighttime hours of May 14 and 15 when approximately $13,000 in damages was done.
Police received a call on the morning of May 15 reporting the damage, which Hyatt said included discharging fire extinguishers around the building interior, busting interior doors, throwing and breaking jars of paint used by students on the floors, painting graffiti in areas of the building, damaging classroom whiteboards and building materials and driving a fork lift through portions of the building. The resulting damage totaled an estimated $10,000.
The two reportedly returned during the nighttime hours of May 15, dumping 5-gallon containers of paint in the hallways, Hyatt said, adding that the damage caused was estimated at $3,000.
Hyatt after the initial incidents noted that parents might be on the look-out for shoes with fresh paint, since the teens walked through the paint they had poured on the floor, leaving shoe prints behind as evidence.
The company working on the renovation project is offering a $2,000 reward for information that leads to the successful prosecution of those responsible for the vandalism.
Anyone with information pertaining to this crime is asked to contact Det. Sean Ishihara at sishihara@peachtree-city.org or at 770-487-8866, ext. 1327.