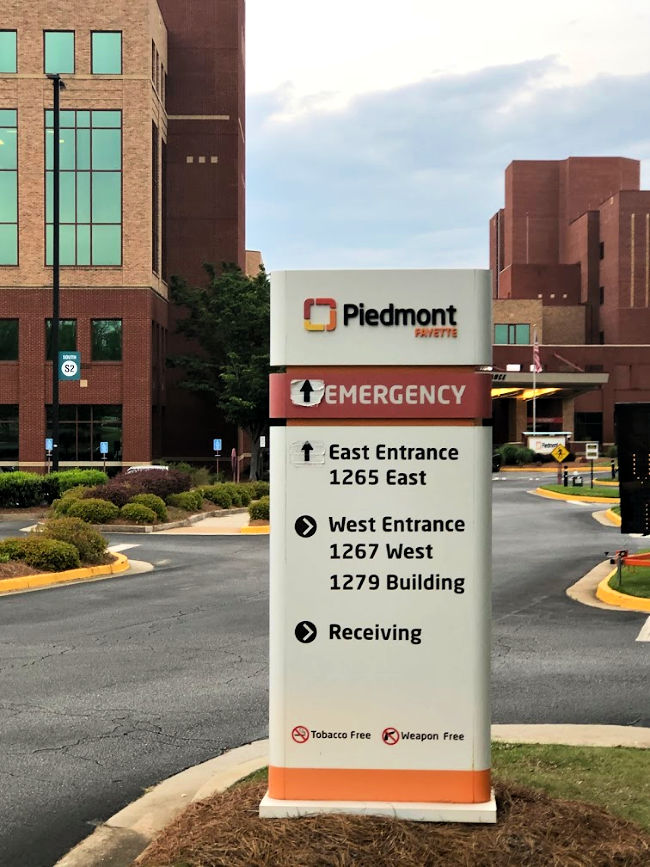 Piedmont Healthcare participating in Remdesivir Expanded Access Program — 
Piedmont Healthcare is participating in the U.S. Food and Drug Administration's (FDA) expanded access program for the antiviral drug remdesivir, which was granted emergency use authorization on May 1. The investigational drug was shown in a clinical trial to shorten the recovery time in some Covid-19 patients.
The program is available for patients at Piedmont Atlanta Hospital, Piedmont Fayette Hospital and Piedmont Columbus Regional-Midtown Campus and may be expanded to other Piedmont hospitals. Previously, Piedmont participated in the FDA's compassionate use program for remdesivir.
FDA expanded access programs, sometimes called "compassionate use," represent a process by which patients with immediately life-threatening conditions or a serious disease can gain access to an investigational medical product for treatment outside of clinical trials when no comparable or alternative therapy options are available.
"Piedmont's providers have been on the front lines of the Covid-19 pandemic and remdesivir gives them another tool to help care for our patients," said Charles L. Brown, III, M.D., CEO of Piedmont Healthcare's Physician Enterprise.
Amy Hajari Case, M.D., is Piedmont's Medical Director of Pulmonary and Critical Care Research and principal site investigator for this program at Piedmont Atlanta. Ameera Waseem Siddiqi, M.D., is the investigator at Piedmont Fayette and Saeed Aasim Baloch, M.D., is the investigator at Piedmont Columbus.
"Piedmont's purpose is to make a positive difference in every life we touch and by offering novel treatments to care for our Covid-19 patients, we are delivering on our promise," Dr. Case said. "We had a positive experience with remdesivir early in the pandemic and are excited to be able to provide to our patients again."
To learn more about these trials, visit https://www.piedmont.org/research/research-home.