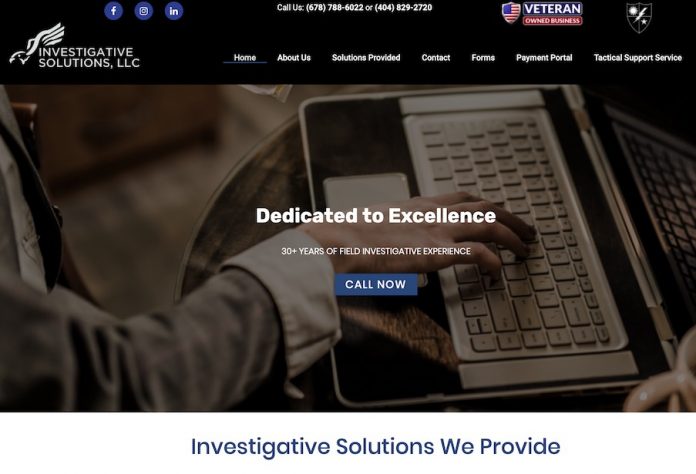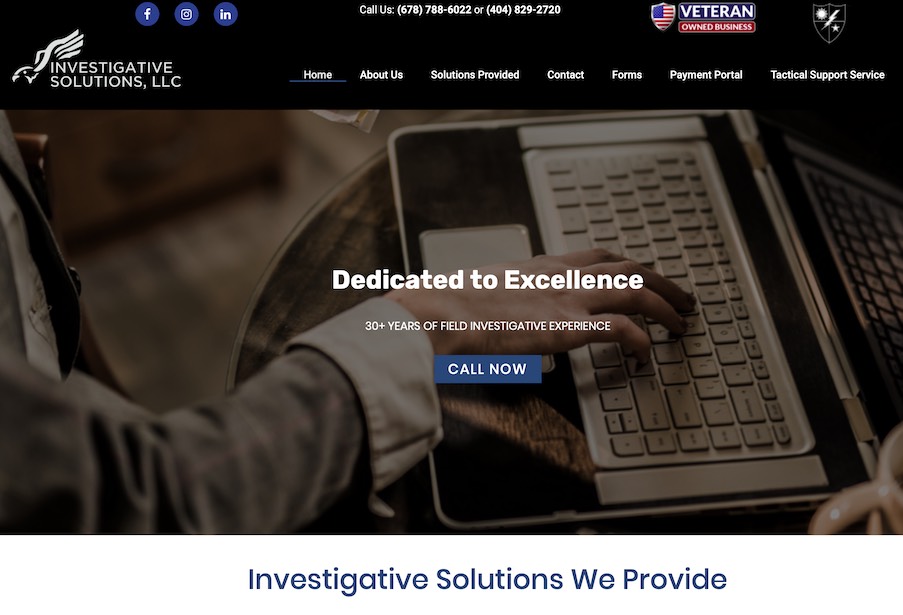 OPEN FOR BUSINESS!
Name of Your Business or Organization
Investigative Solutions LLC
Describe your business, service, or product.
Criminal & Civil Investigations, Cell Phone Forensics, Social Media Forensics, DNA Collection and Analysis
What is the most important thing you want people to know about you, your company or organization?
An established agency with over 30 years of experience working for our clients
Are you open or available for business?
Yes, Monday through Friday, 0800 – 1630. On call investigator, 24/7 for immediate assessment.
Investigative Solutions is open to assist and provide solutions.
What COVID-19 mitigation strategies are you employing?
We have asked that all guidelines be in effect for our clients and investigators.
What are a few things you can do to solve problems and improve the lives of your customers?
Providing solutions in difficult times
If you sell products, tell us about them and list some of the most popular items you sell
Private Investigations
What sets you apart from your competitors?
All tools described are used by Certified and or Licensed Investigators.
What special offerings, seasonal or upcoming events would you like people to know about?
Payment options available.
Awards, Accolades, Certifications
CCME, DNA Collector, X1Social Discovery
What do you love most about what you do?
Helping a client that needs to resolve legal accusations and or civil actions.
Is there anything else you want us to convey to customers or the community?
Providing Investigations in a professional manner.
Call for a free consultation.
Address
120 Millbrook Village Dr., Tyrone, Ga 30290
678-788-6022
Email address — g.gamble@invsolutionsllc.com
— George Gamble, g.gamble@invsolutionsllc.com