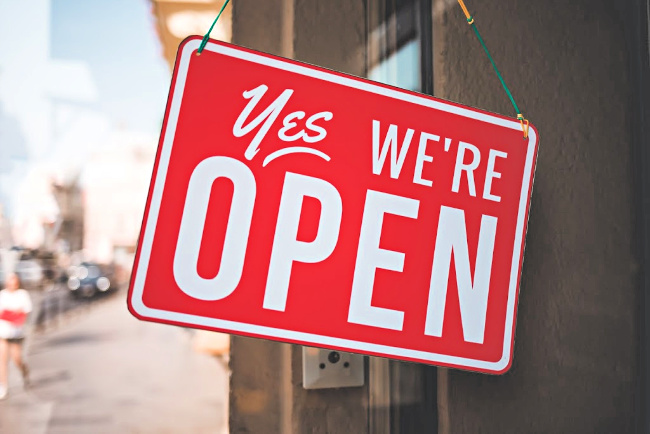 The Fayette County Development Authority, in partnership with The Citizen, has launched Who's Open, an online to help local businesses spread the word that they're back open. Customers can also use the platform to find restaurants, stores, and services in Fayette County at no charge. The map-based platform is powered by GIS Planning Zoom Business.
Businesses can list themselves for free on the Who's Open site to help residents find the businesses and services they need. Businesses can provide customized details including pictures, websites, modified hours, delivery or curbside pickup options, promotions, and gift card stimulus programs. Residents can search for area businesses by categories, including grocery stores, pharmacies, banks, health facilities, hardware stores, pet stores and automotive shops, among others.
The link for adding your business information is at the top of the home page of The Citizen's home page in the center of the black navigation bar.
Who's Open, is a simple-to-use data tool using various "layers" for precise queries. The platform also includes free map layers, including a COVID-19 case map updated daily by the New York Times, and a job-loss vulnerability index using recent employment data from Chmura.
Similar local sites have already been deployed in more than 35 communities across North America during since the new online GIS mapping tool launched April 22.
"As current customers of GIS Planning, we can use the same platform for listing sites and buildings to provide an interactive map directory of open restaurants and businesses," said FCDA President Joan Young. "Businesses can use at no charge and residents have a one-stop-shop for finding local restaurants, retail, and services.
"Main street businesses are truly the lifeblood of a community," says Alissa Sklar, vice president of marketing for GIS Planning. "According to FEMA, up to 40% of small businesses never reopen after a major disaster. With ZoomBusiness, we want to help make sure the local restaurants, retailers and service providers that define local communities are still there to serve area residents when this pandemic is over."
Following the COVID-19 recovery, data experts at GIS Planning forecast continued use of the directory to promote small and medium-sized businesses across North America.
For more information, visit this resource page on the Fayette County Development Authority's website.