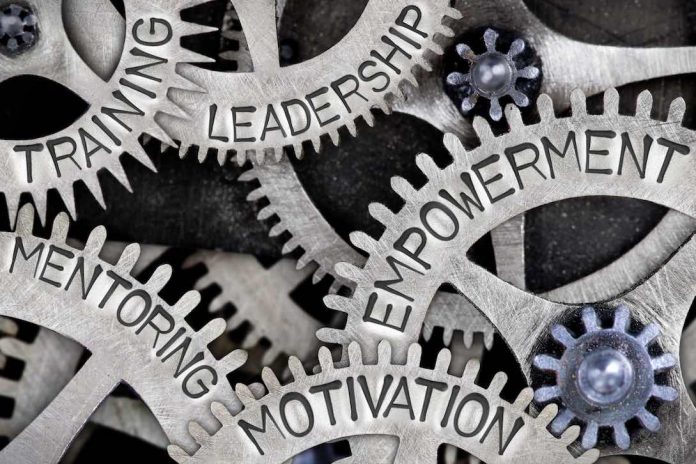 PART 2: Focusing on the Fayette County Development Authority — 
It is known that the Fayette County Development Authority (FCDA) works to attract and retain businesses for the community, to benefit the county's overall economic development. What may not be known is how economic development is accomplished. That is something FCDA wanted to detail so residents would have a clearer understanding of the things involved in bringing a project to fruition.
This is the second part of a three-part series on FCDA noting what the organization does, how the work is accomplished and where those efforts will help take Fayette in the future.
The first in the series provided an overview of the authority and its initiatives to enhance Fayette County's competitiveness.
This installment will examine how FCDA's work is accomplished, and includes information for the public on issues such as the variables that come to bear in making a successful project and the critical importance of confidentiality.
Addressing these issues were FCDA President Joan Young and Vice President Megan Baker.
Young said economic development begins with a product, such as a site or a building. She explained that economic developers must have something to sell.
"Preparing a site involves landowners, developers and city or county elected officials and staff. The site must have the right zoning and infrastructure capabilities," Young said.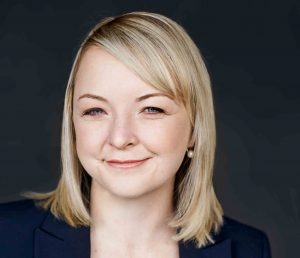 Next in the process is identifying target sectors for the site.
"Not every site is a good fit for every project or business," Baker noted. "Factors that affect fit include infrastructure, topography, surrounding developments, road access and community goals."
Citing an example, Baker said a large distribution center needing easy interstate access wouldn't work on a site that's 20 miles away from the interstate.
"More often than not, FCDA turns down projects that aren't a good fit. Reasons can include average wage, type of workforce, potential for traffic congestion or lack of a site or building," she said.
Selling a site through business outreach is an important component of accomplishing the economic development goal. In today's world, successful marketing is key.
Addressing the current reality, Young said, "The economic development world has changed. Today, companies chase talent and talent chases quality of life. In Fayette, we have the quality of life."
Young said FCDA markets a site and the community to site consultants, state economic development project managers, utility partners and companies at industry conferences.
"Fayette is competing against more than 30,000 communities who all want high-value projects," said Young.
Included in the process, and while FCDA is marketing to site consultants and those who work on potential company locations, the consultant or company is doing their own work to identify possible communities for location, Baker explained.
"Projects often start by considering several states or countries. Once a few states are chosen, they narrow the search to communities. This used to take a year or more, but the availability of data has shortened the process considerably," said Baker.
Inherent in the process, and as a company has narrowed a search that includes Fayette, is the critical component of negotiations.
"The negotiations are by far the most complicated part of the process," said Young. "Typically, Fayette is competing against other more aggressive communities that may offer more incentives to win the project. It is the 'hunger' factor. Incentives are never considered the deal-maker for most high-value projects, but they add considerable value to a good location."
Young added that location is an important factor, and sites are extremely important, but quality labor has become the key ingredient, which is why Fayette's long-standing focus on placemaking creates value for the community.
Specific to Fayette County, "Our workforce is largely not a manufacturing workforce, and even with that, manufacturing is changing. It's becoming AI-oriented," Baker said. "We want a balance. Diversification is the idea, so if one sector moves away, the others will continue."
At the end of the process, once a site is identified and selected, the project moves into the phase of design and permitting.
"It seems as if nothing is happening, but there is a process that takes place," said Young. "Once all of the necessary pieces of the land permitting/acquisition have been ironed out or completed, a project may be announced."
Yet before the announcement is made, there is something at play in the background, something of extreme importance – confidentiality.
"Confidentiality is of utmost importance and most times all parties are required to sign NDA's (non-disclosure agreements) to ensure confidentiality. This is important for a variety of reasons: other communities are typically in consideration, there may be a closure that has to take place or there may be business competition that drives the need for confidentiality," Young explained.
"This is typically the area where the community doesn't understand why project work must maintain strict confidentiality. Most of the time projects aren't discussed until an announcement is released and most development authorities never discuss projects that didn't announce," Young added.
The third part of the series will be published in the coming weeks, and will discuss FCDA's vision for attracting high-value projects for Fayette County.