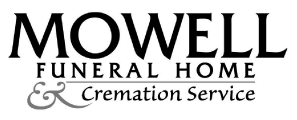 Doris Ada Morber, 69, of Senoia passed away May 1, 2020. She was born in Manchester, Clay County, Kentucky, on July 4, 1950, to the late Hulan and Ivory Benge Garrett. Ada was a member of Fayette Family Church. She enjoyed cooking, going out to eat, shopping and just spending time with her family. She was a proud, loving wife, mother, grandmother, and loyal friend. She had a very loving, caring, and humble personality and she loved the Lord with all of her heart and soul.
Ada was preceded in death by her parents, Hulan Garrett and Ivory Benge Garrett; son, Harlan Ray Sizemore; brothers, Dewey Garrett and Harold Delbert Garrett; and her sister, Ivory Garrett Fischer. Ada is survived by her husband, Emory Frank Morber; her daughters, Melissa Ann Stephens "Missy Ann" (Jim), Melanie Diane Garner (Greg); and her son, Joseph Alton Shook "Buddy" (Shane); grandchildren, "Her Baby" Joshua Mo (Ashley Mo), "Her Baby Girls" Brittnie (Jeremy) and Savannah; step-daughter, Melanie; grandchildren, Andrew, Olivia, and Noah; step-sons, David (Mary) and Shaun (Jenny Ruth), grandchildren, Clark and Alec; brother, Joe S. "Buzz" Garrett (Betty); sisters, Rena Vanlandingham, Norma Bryant, Lena Kay Bundy (Bill); and many nieces and nephews.
In lieu of flowers the family request donations to be made in honor of Dr. Vipin Lohiya to Piedmont Healthcare Foundation/Piedmont Fayette Cancer Wellness, 2001 Peachtree Road, NE, Atlanta, GA 30309, https://www.piedmont.org/cancer/support-services/support-cancer-wellness.
A private graveside service will be held at Camp Memorial Cemetery on Tuesday, May 5, 2020.
Due to recent events and government guidelines, our maximum capacity is 10 people for a single event. Please consider sending condolences via email, mail, or a phone call to the family. You can visit our website at www.mowells.com for more information, as well as send online web condolences.