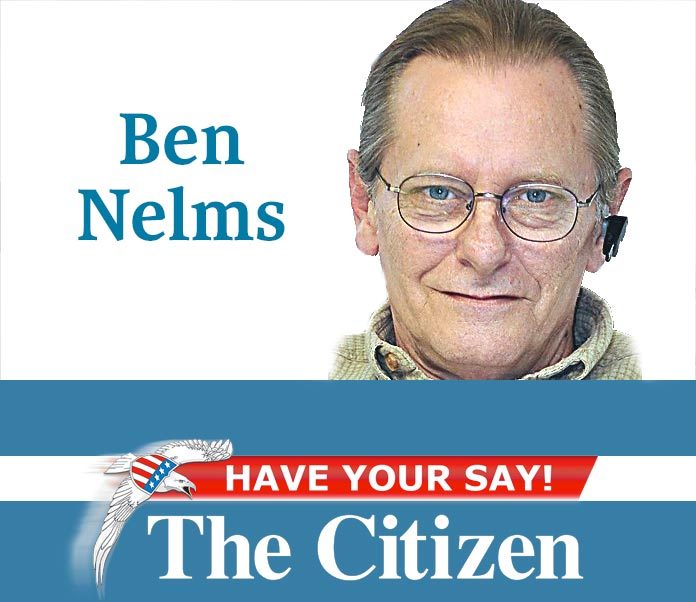 OPINION — As I continue to speak with increasing numbers of people (by phone, of course) while I write some of the news stories you read, there is something about Covid-19 that I've noticed.
Though there has been a litany of theories, projections and predictions about Covid-19 from a wide-ranging field of medical "experts," the national news media and the state, national and international political figures who depend on the "experts" for their information, one of my concerns centers on something else — one of the apparent aspects of Covid-19 that, as of yet, has had little or no acknowledgment, except largely among ordinary citizens.
For some of us, there is a recognition about a facet of the pandemic that is going essentially unreported by the mainstream media and government officials, and by the experts they depend on. All, and perhaps especially the mainstream media, are often a day late and a dollar short in reporting what comes out in some medical studies relating to Covid-19, including those that are peer-reviewed. That's another story.
Perhaps like some of you, what I'm noticing is one of the facets of the pandemic that almost none of the above-mentioned groups talk about.
I think this virus may have been here for months, perhaps back in November. Why I think so goes like this.
To date, as just one individual, I've spoken with more than two dozen people from a variety of job types who have said they, or a family member, began having one or more of the confirmed symptoms of Covid-19 several months ago — especially an unusual dry cough, with some exhibiting those symptoms as early as late November.
Nearly all had the dry cough, some had fevers and other symptoms. Many went to their doctor and all tested negative for the seasonal flu and for pneumonia. Many were given antibiotics and steroids. In all the cases, they said the fever passed relatively quickly, but the cough lingered for weeks and eventually went away.
Thing is, I found out about these people beginning a few weeks ago, when what they or family members had experienced came up in conversations. Others I mentioned it to in subsequent days said, "That happened to me (or a family member), too."
I realize this information is all anecdotal and non-scientific, though they are firsthand accounts, which is good enough in a court of law. But I also realize it represents a random sample of just the people I've spoken with here in Fayette and Coweta counties in the past few weeks.
So here's a question. What are the odds that that many people any one of us would speak with would have exhibited the same symptoms — the symptoms we're told are some the symptoms of Covid-19, and occurring here long before the virus made its acknowledged entry on the international stage?
Here's more questions. Did any of you exhibit some of the symptoms of Covid-19 in late 2019 or very early 2020? Did you go to your doctor? What were you told? Do you know anyone who, like you, exhibited symptoms? What were they told by their doctor?
Again, I'm just one person being told by some of the people I know about something they experienced. I wonder what the response would be if 100 of you posed the question to two dozen people you know. And so on.
Maybe the people I spoke with are all anomalies. Maybe so. Maybe not.
If this random sample is indicative of a similar larger sampling, that could mean that the virus has been around for a few months longer, and on a larger scale than we've known and that, potentially, countless others have been exposed to and infected with Covid-19, and recovered before we even knew there was something to recover from.
There would be no way to know unless the tests had been here and available in late 2019. Or, like I said, maybe this tiny random sample is simply an anomaly.
And maybe the people I've spoken with are the only ones in America who had symptoms of Covid-19 beginning several months ago. Again, what are the odds?
[Ben Nelms has been reporting on local governments and news in general of the Fayette County area for The Citizen for 15 years.]