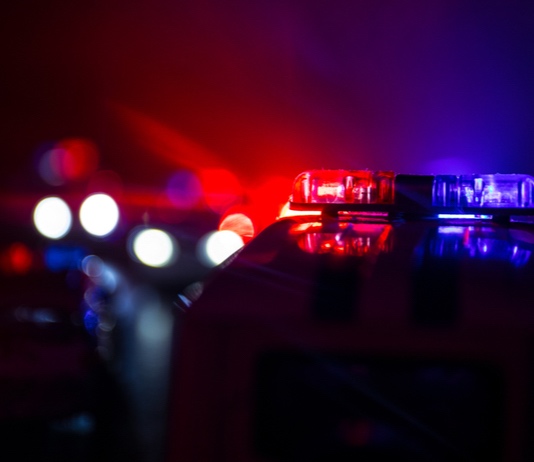 The state order to shelter at home has made a demonstrable difference in the number of people on the roads in Fayetteville and Tyrone, and the number of service calls to police departments.
Perhaps the most visible result of the shelter at home order is the significant decrease in traffic on roadways throughout Fayette County.
Along with that, calls to police departments which generate incident reports are less in number these days. That reality is evidenced from the daily activity logs from the various departments. The decreases make sense, given that many of the incidents come from businesses and from vehicle stops, which are also down given that there are significantly fewer people on the road.
Fayetteville Police Chief Scott Gray on Saturday said officers are taking some calls over the phone when those calls do not require an in-person response. Officers are responding to serious crimes such as burglaries and thefts where evidence from the crime can be obtained.
"We're seeing more people walking and staying in their yards," said Gray. "I think people are doing a great job of trying to get through this."
One of the crimes seeing a decrease is residential burglaries, said Gray, given that more people are now at home.
With larger numbers of people staying home, Fayetteville is also seeing an up-tick in the number of domestic violence calls.
Fayetteville has a juvenile curfew, though those violations have not come into play thus far.
Gray said vehicular traffic in Fayetteville has decreased significantly, as has the number of traffic accidents.
In terms of the governor's order dealing with social distancing, Gray said businesses in Fayetteville are complying with the order.
Gray cited the examples of some stores placing tape on the floor near check-out areas and a grocery store that has instituted one-way traffic down grocery aisles to help with social distancing.
Officers are sometimes seeing disposable gloves laying on the ground after being used. Gray asked residents to throw used gloves in a trash can rather than throwing them on the ground.
The situation on the ground in Tyrone is similar to that in Fayetteville.
Tyrone Police Chief Randy Mundy on Saturday said calls from the public are "way down," with officers taking reports by phone if possible. It is noteworthy that Tyrone routinely has fewer calls to police compared to Fayetteville and Peachtree City.
In terms of traffic, Mundy said there are fewer vehicles on the road these days. That is especially true along Ga. Highway 74, the main thoroughfare through the town, he said.
Mundy said there have been no issues with businesses that are open complying with social distancing precautions, including those restaurants open for take-out purposes.
When it comes to people gathering at homes or in the community, and doing so outside of social distancing guidelines, Mundy said there was one case at a residence. Officers arrived and issued a warning after reminding the homeowner and guests of the precautions in place.
Parks are open with social distancing measured in place, and those measures are being observed, Mundy said.