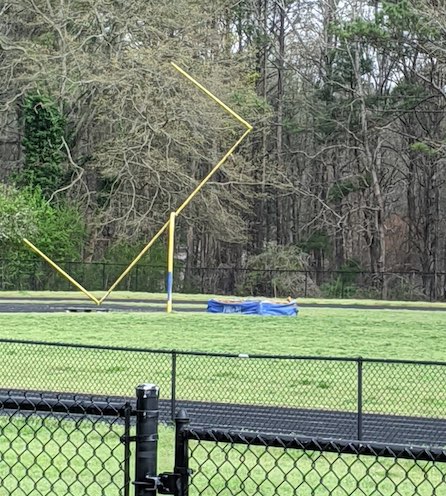 At least two teenagers on back-to-back nights were responsible for $15,000 in damages to storage buildings and their contents at Riley Field on Wisdom Road in Peachtree City.
Peachtree City Police Department spokesman Chris Hyatt said police are investigating the break-ins and destruction that occurred during the nighttime hours of March 18 and 19.
Locks were forced open and the doors kicked-in each night, with an unknown number of teens entering the buildings and damaging a wealth of equipment, said officer and Fayette County Youth Football President Mark Brown, adding that damage totaled approximately $15,000.
Video shows two juveniles, with police saying the ensuing damage included a broken goal post and various sports items used by the teams that were damaged when fire extinguishers were emptied onto the buildings' contents.
An investigation into the break-ins is ongoing.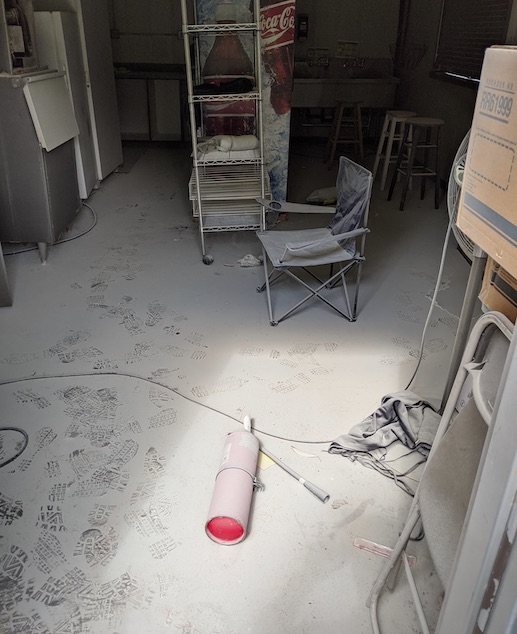 In another incident, an entering auto occurred on March 15 at the Walgreen's at Ga. Highway 54 and Peachtree Parkway.
An employee leaving work found that her unlocked car had been entered and a Bluetooth adapter and her car title stolen, according to police reports.
In a third incident, a golf cart was stolen from outside a residence on St. Albans Way on March 16. The owner said the golf cart was stolen from her driveway in front of the garage between 7:30-10:15 p.m., police reports said.