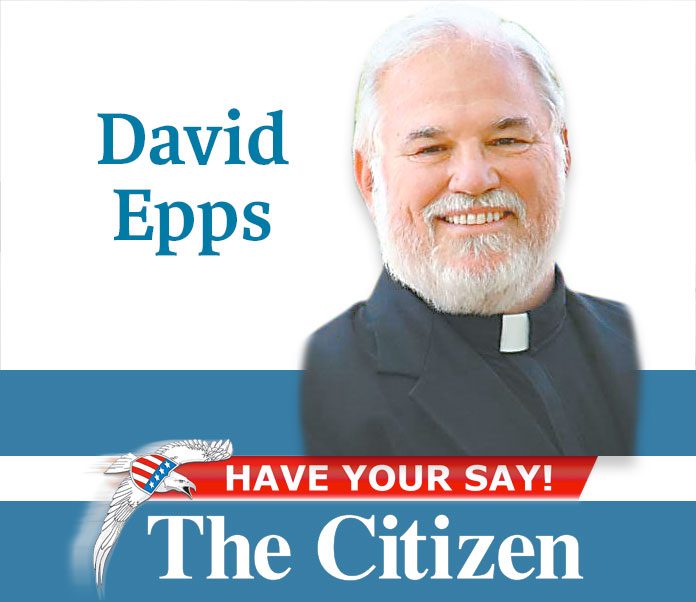 (Continued from last week)
In 1996, Paul and Judy Massey, nine other people, and eight members of my family planted Christ the King Church. It was also in 1996 that Judy was appointed by Atlanta Olympics Quest to oversee prayer efforts for each event of the 1996 Olympics. In fact, I do not have the space to relate all of Judy's ministry endeavors, but here are a few:
She was the Georgia State Leader of Women's AGLOW International for over ten years.
She served as prayer coordinator for Wellspring Living, an Atlanta-based ministry to sex trafficking victims.
As a co-founder of the Society of Christ the Healer, she made three trips to Uganda and Kenya for mission and medical health work. The Society also funded a major medical outreach to the island of Mindanao, in the Philippines.
On one of the Ugandan trips, she prepared for a Vacation Bible School for 150 kids. The Crayola Corporation provided crayons for the event. But over 700 children showed up. She was only able to give each child one crayon, which grieved her. Judy also did missionary work in Albania, the Republic of South Africa, and Mongolia.
She was a Licensed Liturgical Minister. She spoke and taught at many women's conferences.
She was installed by the late Bishop John Holloway as a Commissioned Minister of Evangelism and Church Growth in the Charismatic Episcopal Church.
She was named as the Director of Continuing Education for the Diocese of the Mid-South by me. In this position, she offered seminars and workshops on a variety of subjects for both clergy and laity. For this work, she was one of the few individuals who received the Diocesan Commendation of Excellence Award.
At Christ the King, she and Paul started the Primetimers Ministry for those 55 and up, which has remained active for 15 years.
She wrote four books that would serve as study guides for the seminars and workshops.
Somewhere during all this activity, she found the drive and determination to earn a Doctor of Ministry from Regent University.
In 2004, Paul and Judy planted Church of the Holy Cross in Fayetteville and faithfully served for 12 years before retiring.
They were travelers. Over the course of their marriage, the couple visited all 50 states and 48 countries on five continents.
It was in 2002 that she was diagnosed with congestive heart failure. Even then, as her health diminished, she taught two Bible studies in two local churches up until her last days: Peachtree City United Methodist Church and New City Church.
Judy was a fighter. A competitor. Her son Jeff said, "She wanted to win. She had a drive to be successful. She was a doer not a talker."
Paul said, "She was confident in that she knew who she was." After all, she had that dream back there at the age of 11 or 12.
"She thrived on Chaos," Jeff remarked. "She always was reading — five books at a time," her daughter, Paula Huffman, shared. Granddaughter Haley always remembered her laugh and how she loved to make cookies and the best Thanksgiving dressing. She loved to swim in the ocean where she would ride the waves all day.
She loved her family, every single one of them. She loved fulfilling her calling. She loved God. Someone once asked, "If you were arrested for being a Christian, would there be enough evidence to convict you?" In Judy's case there was more than enough evidence to convict.
On Saturday, March 7, Judy was scheduled to teach a seminar to the clergy and laity of the diocese. It is, perhaps, ironic and fitting that the topic she was to teach was, "Finishing Well."
From prison, prior to his execution, the aged St. Paul wrote to young Timothy, "I have fought the good fight, I have finished the race, I have kept the faith. Now there is in store for me the crown of righteousness, which the Lord, the righteous Judge, will award to me on that day—and not only to me, but also to all who have longed for his appearing." (2 Timothy 4 NIV)
On February 28, 2020, at 8:00 a.m., Dr. Judith F. Massey, at the age of 76, having received Last Rites, became absent from the body and present with the Lord. She fought the good fight, she finished her course, she kept the faith.
Judy knew and lived the truth of John 3:16-17: "For God so loved the world, that he gave his only begotten Son, that whosoever believeth in him should not perish, but have everlasting life. For God sent not his Son into the world to condemn the world; but that the world through him might be saved."
She knew and taught that Jesus was the way, the truth, and the life and that no one could come to God the Father except through Him.
From a child, Judy Massey had a strong, unshakable belief and trust in God. Wherever she was, wherever she went, she was an Ambassador for Christ representing the King and His Kingdom.
Judy Massey lived and fulfilled the dream she received as a child. A packed sanctuary celebrated her life and mourned her passing on March 3.
Of all the accolades and commendations she received, the one that was the most important and meaningful was this:
"Well done thou good and faithful servant … Enter thou into the joy of thy Lord."
[David Epps is the pastor of the Cathedral of Christ the King, 4881 Hwy. 34 East, Sharpsburg, GA. Dr. Judy Massey passed away on February 28, 2020. Her husband, Father Paul Massey, authors The Citizen column, "Ask Father Paul."