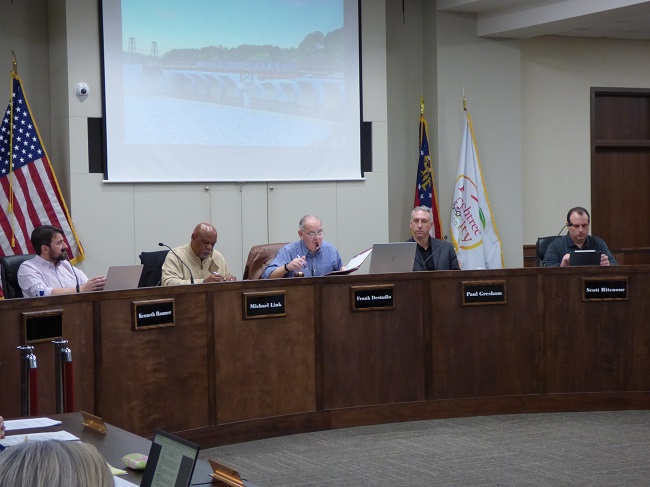 The conceptual site plan for the Marriot Residence Inn on World Drive in Peachtree City was approved March 9. The 4-story hotel on 6.5 acres will include 120 rooms.
The vote by the Peachtree City Planning Commission was unanimous.
The 4-story hotel is situated on 6.5 acres at the end of World Drive off North Peachtree Parkway near the Kedron Village Shopping Center.
The Residence Inn will feature 120 rooms, a dining area, meeting space and indoor recreation amenities.
The hotel is a project of Apsilon Hotels, owner of the Crowne Plaza and Hilton Garden Inn.
Apsilon representative Bob Patel noted that though the site was permitted several years ago for the hotel on World Drive, the company held off with its construction due to the purchase of the former Dolce property, now the Crowne Plaza, to determine if there was sufficient demand for an additional hotel.
The Residence Inn project will return to the Planning Commission to discuss items such as the exterior look of hotel and the view of the property from Ga. Highway 74.