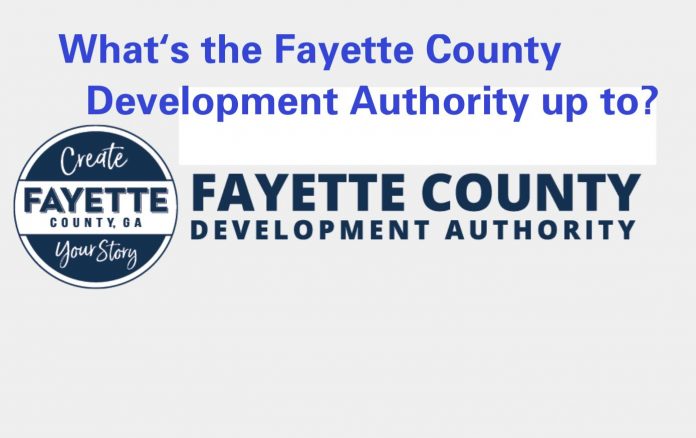 PART I — It does more than scout for new industries —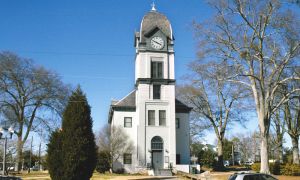 Like many communities, Fayette County has a development authority to attract, retain and help grow businesses as part of the county's overall economic development.
Yet there are some, perhaps many, in the community that have only a passing awareness of or questions about what the Fayette County Development Authority (FCDA) is, what it does, how the work is accomplished and where those efforts will help take Fayette in the future.
This is the first of a three-part series designed to answer those questions.
Up first, this part of the series will provide an overview of the authority and its initiatives to enhance Fayette County's competitiveness. And given that it is always wise to know history, this portion of the series will also look at FCDA's history over the past half-decade.
Noting that the Fayette County Development Authority is the leading economic development entity for Fayette County, FCDA President Joan Young said "Our mission to recruit and retain businesses that support a vibrant, diversified business economy and enhances the quality of life for Fayette residents."
Young explained that FCDA achieves its mission through three main programs. Those programs include:
• Business attraction: Recruit target businesses to Fayette County. Attracting these businesses involves product development with adequate site and building inventory, incentive policies and marketing.
• Business retention: Retain and grow existing businesses by serving as a resource liaison in areas such as workforce, trade assistance and expansions support.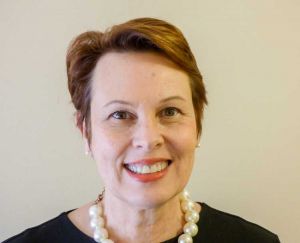 • Community Development: Support place-making initiatives to attract talent including mixed-use developments, coworking spaces and entertainment assets. Talent is the number one driver in business location decisions.
Any community must be competitive when it comes to economic development, and attracting businesses and talent to that community. So, a question is, how competitive is Fayette County?
"We have the live/work/play communities that today's talent wants," said FCDA Vice President Megan Baker. "Over 60 years ago, Joel Cowan was ahead of the curve when he built Peachtree City as a planned community with green space and multi-use paths to connect neighborhoods, retail and business. Today, Pinewood Forest is building on that platform, creating a new urbanist community. The main challenge we face now is that we are currently Atlanta's best kept secret — few think of us when choosing a community for their next business location."
Young added that there are several reasons that led to Fayette being "off the radar," including lack of sites and buildings for new business locations, an unclear goal of what Fayette wants and limited marketing to those who work with business locations.
Reviewing the strategies used by FCDA over the past four years, Young said three were employed to define a value-added component to Fayette's economic development strategy that will enhance Fayette's competitiveness and success going forward in attracting high value projects that fit the community.
One of the strategies identified marketable sites and building.
Young said Fayette had a very limited inventory of marketable sites and buildings. Business growth that could have taken place along the developed corridors of Ga. highways 74 and 54 was developed as residential or commercial real estate including housing, schools, recreation, churches and commercial development.
In 2017, FCDA hired site consultants, which determined the most competitive sites in Fayette for business development.
"These sites, along with the other few remaining large acre tracts and buildings, are marketed on a variety of websites including FCDA, the Georgia Department of Economic Development, Georgia Power and Georgia EMC," Young noted.
Baker said a second strategy established target business sectors and incentives that align with Fayette community goals, workforce and assets.
"FCDA collaborated with elected officials on a recruitment and incentive policy that outlined target sectors, minimum wages and investment levels," said Baker. Baker said target sectors include technology, corporate headquarters and aviation, which are more in line with Fayette's residential workforce, desire for minimal traffic impacts and limited land supply. FCDA also focuses on providing expansion support for existing sectors, including the film Industry, manufacturing sectors and office/headquarters.
The third strategy had FCDA market product and assets, and set the tone that Fayette is business friendly.
"FCDA has a multifaceted marketing strategy which includes collateral development, external outreach and community outreach," said Young.
Collateral development includes a website, site/building flyers and electronic platforms and community video.
External outreach includes both visiting and hosting key partners in the business site selection process including the Georgia Department of Economic Development project managers, utilities and site consultants.
At the community level, FCDA provides economic development training, and is currently adding information dissemination to enhance, where possible, transparency of information and strategy.
Addressing FCDA's continuing evolution, Young said, "Today, we take our show around the country. And we're bringing people here to see for themselves. And we want a balance. Diversification is the idea. So if one sector moves away, the others will continue."
Summarizing FCDA's effort over the past several years, Baker said the authority during 2016-2017 focused on identifying product, and marketing to state economic development project managers and to the community.
And in 2018 and 2019, we took our story nationally to site consultants and businesses, Young added.
The results, said Baker, was that the project average grew to around 25 per year. "We also attracted several high value projects including two world-class headquarters projects and the Facebook Data Center," she said.
FCDA has made significant strides in the past few years. Yet as in other areas of the life of a community, there is a benefit to understanding history.
For those outside any company or organization, it is easy to overlook, or even to be unaware, of the efforts and endeavors that led to its current position of accomplishment.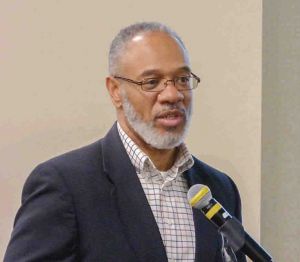 Chairman Darryl Hicks provided a view of the recent history that culminated in FCDA's current efforts on behalf of Fayette County citizens.
"When the board was overhauled in 2014 and most of the board left, we got seven new members. The state at that time was not always willing to deal with us," said Hicks. "It took three years for us to get up to speed and bring in new leadership in economic development experience, and to convince others that they could do business with us. By the fourth year, 2018, we had changed the perception of what groups like state economic developers and site selectors thought about us. We inventoried available property and started marketing the county."
Hicks said it was during that time that Fayette County carried the perception of being urban-rural, and FCDA continued to see the types of companies wanting to open in that type of designation showing an interest here.
"There were companies like battery acid plants and car parts manufacturers. We didn't believe those kinds of businesses were the right fit since they didn't pay the wages we were wanting to bring to the county," Hicks said. "So we came up with a list of target industries. When we were not getting what we wanted, we'd go to places like site selector conferences and let them meet us. That's how the data center folks planned for Fayetteville came here. We went after them."
Hicks said FCDA continues to partner with the state to go after other prospects and bring them to Fayette County.
"Today, we're even more centered on our inventory and thinking outside the box. In the absence of large tracts of land for development, we have to re-tool what we have," he said. "With the changes in 2014, we knew we had to over-communicate our strategy to elected officials and others so they wouldn't be caught off guard. The board was committed to showing the cities their return on the investment. We still do that today."
NEXT TIME: Part II