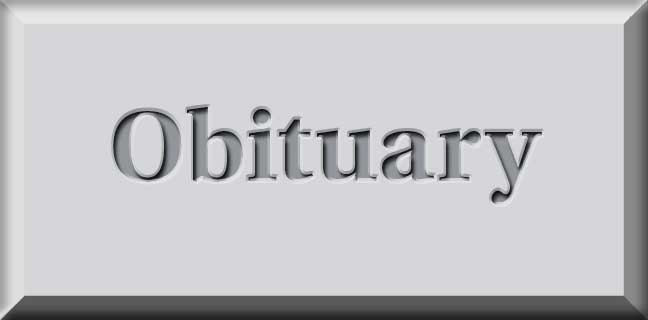 Douglas Barron Mitchell, Sr. died peacefully at his home in Fayetteville, Texas on February 28th, 2020. Doug was born in Atlanta, Georgia on January 17th 1941, the son of Duncan Francis Mitchell and Jane Fox Mitchell.
He is survived by his wife, Anne Mitchell of Fayetteville; daughter, Alicia Mitchell Caruso and her husband, Jeff of Senoia, GA; son, Tommy Mitchell and wife Susan of Cincinnati, OH; daughter, Allison Mitchell Landis and hopeful son-in-law Alan Watson of Austin, TX; daughter, Frances Mitchell, son, Douglas Mitchell, Jr. and daughter, Whitney Mitchell of Fayetteville, TX; three grandchildren, Duncan, Julia and Thomas Mitchell of Cincinnati, OH. He also leaves brothers, Andy Mitchell of Marietta, GA; David Mitchell and his wife Dina of Fairburn, GA; Kathy Mitchell Henderson and her husband Rick of Marietta, GA and many nieces and nephews.
Doug was well-loved and respected, with many accomplishments in both business and as a volunteer. A graduate of Young Harris College and Auburn University, he started his career as an accountant with Georgia Power Company, followed by serving as Executive Director of the Rockdale County Chamber of Commerce.
In 1979, Doug founded Peachtree City Development Corporation (PCDC) in Peachtree City, Georgia (later Pathway Communities, Inc.), where he spent over thirty years developing this award-winning, master-planned community, which is recognized as one of America's 10 most successful suburbs.
In addition, Doug was actively involved in the Boy Scouts of America, being the second person to earn his Eagle Scout award in Fayette County, Georgia in 1956. After earning Eagle Scout rank, he was an active volunteer all of his life, earning many awards, including the Silver Beaver, Silver Antelope, the distinguished Eagle Award in 2006, and the Silver Buffalo Award in 2010.
He served on the National Executive Board of the Boy Scouts of America as well as the Board of the local Capital Area Council.
Other leadership positions during his lifetime included serving on the Board of Directors for Georgia Chamber of Commerce, the Atlanta Regional Commission, the Boards of Directors for Bank of America/Georgia, Gordon College, Young Harris College, Georgia Public Policy Foundation, and many others.
Even with all of his accomplishments, his greatest joy was his six children and extended family, who loved Doug for his candor, steadfast loyalty, wry sense of humor and ability to always see the big picture.
In 2012, Doug, Anne, and the children relocated from Atlanta, GA to Fayetteville, TX, where Anne spent weekends, away from home in Houston. Ironically, Doug was raised in Fayette County, Georgia. Doug often said, "I grew up on a farm, worked hard to get off the farm, then spent the rest of my life trying to get back to the farm."
A celebration of Doug's life will be held at the Crowne Plaza, 201 Aberdeen Pkwy, Peachtree City, GA 30269 on March 14th, at 11 a.m. and an additional gathering at the Grand Fayette Hotel, 201 W. Fayette St, Fayetteville, TX 78940 on Sunday, April 19th, at 3:00 p.m.
In lieu of flowers, the family requests donations be made to the Fayetteville Community Center & Performance Theater (www.fayettevillecommunitycenter.org/donate), 1488 FM 2503, Ellinger, Texas 78938 which he was helping to create; Boy Scouts of America, PO Box 152079, Irving, TX 75015 or to the charity of your choice.
Funeral arrangements have been entrusted to Koenig — Belvill Funeral Home & Cremations, 208 W. Pearl, La Grange, Texas. Family and friends can view and sign the guestbook online at www.lagrangefunerals.com.