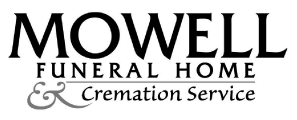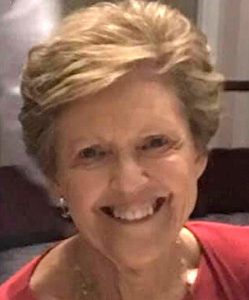 Dr. Judy Massey became absent from the body and present with the Lord on February 28, 2020 at South West Christian Hospice Care in Union City, Georgia.
Judy was loved by everyone who knew her.
She was born in Atlanta, Georgia on January 30, 1944. She was predeceased by her mother, Ora Belle Rainwater; stepfather, J. Allen Rainwater; and sister, Kathie Cook.
She was the mother of Dr. Paula Massey Huffman of Chesterfield, Virginia and grandmother of Jacob Paul Huffman of Chantilly, Virginia and Haley Renee Huffman of Richmond, Virginia, as well as the mother of Jeffrey Allen Massey and grandson, Andrew "Andy" Markusson Massey of Atlanta, Georgia. In addition, she leaves son-in-law Noah, Langdon Huffman, daughter-in-law, Kristi Markusson Massey and nephew Alex Knight and niece Karrie Johnson.
Judy is also survived by her devoted husband of fifty-four years, the Rev. Father Paul Massey, of Peachtree City, Georgia.
The Massey's were long-time residents of Douglas County, but made their home in Peachtree City, Georgia for the past thirty-two years.
Judy graduated from South West High School in Atlanta in 1961. She earned a B.S. Degree in 1965 from Carson-Newman College, and M.Ed. at Georgia State University in 1975 and her Doctorate in Leadership and International Evangelism from Regent University in 2001.
She taught in the Atlanta City and Douglas County Schools, being named Teacher of the Year at Mount Carmel Elementary School. She was also an adjunct professor of education at Mercer University.
She was the author of four books, the most recent being "Finishing Well."
In 1996 Atlanta Olympics Quest appointed Judy to be in charge of prayer efforts at each of the Atlanta Olympic venues.
A gifted communicator and teacher, she was a much sought after speaker for Christian conferences and educational meetings both in the United States and numerous other countries. She was the Georgia State Leader of Women's AGLOW International for over ten years. In recent years she served as Prayer Coordinator for Wellspring Living, an Atlanta based ministry to sex trafficking victims.
Judy loved to travel and during their long marriage, she and husband Paul visited all fifty states as well as forty-eight countries on five continents. Numerous countries Judy visited involved Christian missionary and humanitarian projects. Among these were Mongolia, Uganda, Kenya, The Republic of South Africa and Albania.
Judy and husband Paul were long-time members of The Mount Paran Church of God in Atlanta.
Later, after moving to Peachtree City, she and Paul became founding members of Christ The King Charismatic Episcopal Church in Sharpsburg, Georgia. In 1998 she was commissioned as a Minister of Missions and Evangelism in the International Communion of the Charismatic Episcopal Church.
From her loving husband and family to her literally hundreds of friends all over planet earth, Judy Massey was loved, cherished and admired by all who were privileged to know her. One friend said, "Judy was the epitome of 'the godly wife/woman' that the Bible describes in Proverbs 31:10-31. We aren't likely to see another woman like Judy in our lifetimes."
Viewing will be Tuesday, March 3, 2020 at 10 a.m. with a Celebration of Judy's Life Service to follow at 11 a.m. at Christ The King Church 4881 Ga. Hwy. 34 East, Sharpsburg, Georgia 30277, phone 770-252-2428.
Mowell Funeral Home, Peachtree City – www.mowells.com