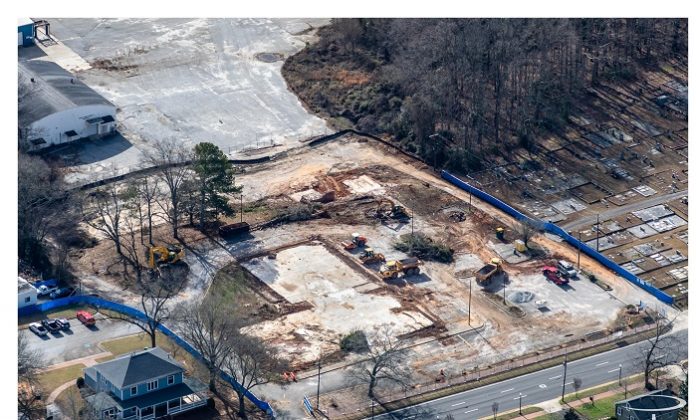 The construction fencing along Stonewall Avenue in Fayetteville on the site of the former Fayette County School System central office prevents a view of what is now the beginning of the effort to construct the new 2-story Fayetteville City Hall. The project is underway, with move-in date expected in May 2021.
An update on the project was provided by Comprehensive Program Services representative Steven Mauro at the Feb. 6 meeting of the Fayetteville City Council.
Noting that site grading is now underway, Mauro said the 34,000 sq. ft. City Hall should see substantial completion next March, weather permitting, with occupancy expected in May.
"We're wrapping up the final design details," Mauro added.
Once completed, the 10-acre site will also include the City Center Park to the rear of the property.
Amenities for the 8-acre park space include a concrete stream, children's splash pad and playground, walk-around pond, picnic pavilion, a grand lawn with performance facilities, dog park, and will also incorporate renovations of two existing structures, the historic Fayette County High School Gymnasium and the old bus barn.
Mauro said city staff were adamant in wanting to make the playground great. A sampling of what will be featured in the playground area includes a tot lot, a rock-climbing wall, a log scramble, splash pad and swings and baskets, he said.
Architect Jefferson Browne will incorporate the design of the bus barn and the old gym, with the gym serving as a potential event venue and the bus barn possibly functioning for purposes such as a brewery, tasting room or food venue, Mauro said.