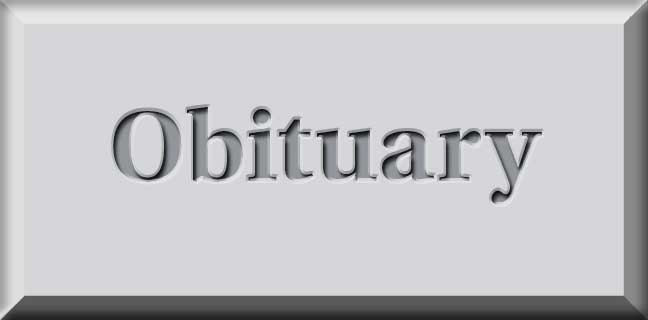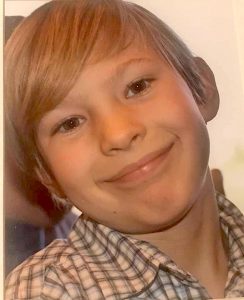 Our beloved 13-year-old Nathan Rivers Sorenson, of Senoia, GA, "departed the fixed outbound" to Heaven on Saturday, January 25, hand in hand with his team member, Little Mark Nowosielski, 43, of Ocala, FL, in a heartbreaking aviation accident.
Nathan was born October 29, 2006 and lived in Senoia with his parents Brooke and Mark. Like most 13-year-old boys, Nathan enjoyed playing Fortnite and Minecraft with cousins and friends, making short stop-animation films with Legos, riding his 4-wheeler and his hoverboard, and getting out of doing homework as much as possible. He was an avid Lego minifig collector and loved hunting for new ones with Aunt Tiffy, his cousins, and the Orenczak siblings.
It's impossible to pick a single word to describe Nathan: compassionate, shepherd, foodie, true friend, funny beyond measure, playful, creative, gifted, witty, hugger, funny face maker, practical jokester, very energetic, loquacious, excessively inquisitive, stubborn, late nighter and late sleeper, left the 99 to guard the one. He never met a stranger, and he connected instantly with anyone he met thanks to his infectious personality. Nathan was love in its purest form, serving as a vessel to connect us all to Heaven.
Nathan grew up developing the Twin Tiger Aerobatic Team with his dad, where he wrote his own part into the award-winning night show "Come Alive." His deep affection for Lindsey Stirling led him to using her music in the part he choreographed, and after meeting her in person, he was even more energized to change the world through airplanes, video games, and YouTube.
He loved teaching his dad to fly up the hill, down the hill, and making the tiger mascot Nikki "float" in the airplane. He waited his whole life to learn how to fly aerobatics. In his 13 years of travel he touched over 30 states and millions of people. He loved sharing his passion for aviation.
As much as Nathan enjoyed traveling and seeing his friends and vast extended family, there was no place like home. He lived each day to the fullest, always sharing memes and laughter with nearby friends. He loved his bed, a cozy blanket, and to snuggle his kitten.
He especially loved any gathering of friends and family, like holidays with his beloved honorary grandparents, where he would play silly games with Grampi all day long. Fall was his favorite season, as his October birthday led to multiple Nerf battle parties with as many friends as possible.
Nathan had a deep connection to his beloved animals: his yellow lab Citrus, orange cats Mooney and Pumpkin, and two baby turtles. Nathan was a shepherd of all animals, taming wild squirrels and volunteering at the Peachtree City Animal Shelter cat room.
Nathan was preceded in reaching Heaven by his maternal grandmother Betty Warble of Hershey, PA, his bonus grandma Phyllis Warble of Manheim, PA, and his honorary grandma Lil Smith of Florida.
Nathan left on earth his loving parents Mark and Brooke (Warble) Sorenson, his brother Brandon (and sister-in-law Amire) and favorite nephews Erion and Andy of Newnan, GA, his adopted brother Ruslan Tully, his maternal grandfather PopPop Walter Warble of PA, paternal grandparents Don and Arlene Sorenson of MN, honorary grandparents Grampi and Grandma Worth and Margaret McDaniel of GA, his "Mem" and "Pap" Tracy and Pat Benson, godmother Aunt "Tiffy" Tiffany Bohr (Zach) and cousins Isaac and Remy of PA, airshow aunt Julie Vessigault — Barnstormer of America, favorite great uncle Harry Smith of FL, uncle Daren (Elli) and cousin Trevor of CA, uncle Brent (Molly) and Shey, Owen and Madeline of MN, step uncle Jeff (Tiffanie) and cousin Alex of PA, aunt Diane and cousin Aubrey of Corvallis, OR, aunt Rebecca Warble of PA, step aunt Barri (Kevin) and cousins in MD, his best friends Parker, Katherine, and Olivia, the Orenczak family, Adams family, Gilbert family, Lane girls, airshow family Luke, Martin, Zach, Jeff, the Darnell Family, his huge Konos and Montessori school family, and numerous cousins and friends.
A joint celebration of life will be held Saturday February 15, 2020 at Peach State Airport (GA2) in Williamson, GA from 2-4 p.m. In lieu of flowers, the family requests donations be made in memory of Nathan to www.konos.org or www.thefoundryschool.org, either of the two schools Nathan attended, or to your local animal shelter.
Fly high, our little boy. Mommy and Daddy love you so much. Waiting for our eternal hug. You are more alive than ever.
P.S. What do you call a droid that takes the long way around?
~ R2 Detour!
Hey Nunnie, Nunnie, how do you make holy water?
~ Boil the hell out of it!