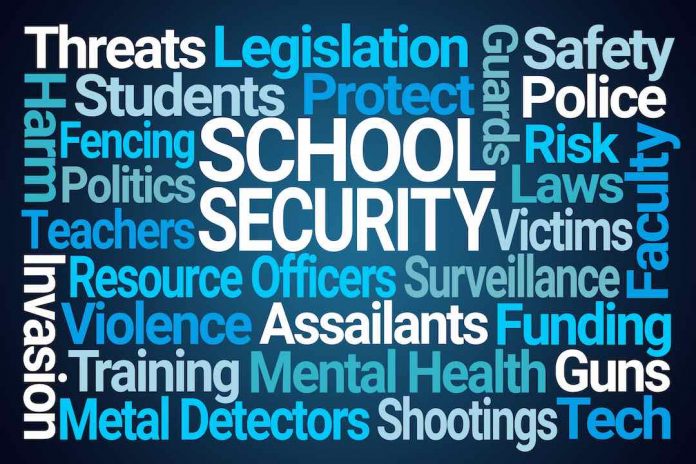 A Booth Middle School student has been removed from school and charged by Peachtree City police for making terroristic threats after posting threatening comments toward the school on Instagram Live.  School administration said students and staff were never in any danger.
Officers were called to the school on Feb. 8 in reference to threats/harassing material on a video posted on Instagram Live, according to police reports.
The student, a female juvenile, was subsequently arrested and charged with making terroristic threats in reference to a video of a threatening nature, said Peachtree City Police Department spokesman Chris Hyatt.
Hyatt said the student was turned over to the regional Youth Detention Center for processing.
The student's name and grade level are not available due to being a juvenile.
Booth Principal Steve Greene in a Feb. 10 letter to parents said his intent was to provide accurate information, to discourage rumors and to ask for their assistance.
"Over the weekend, a J.C. Booth Middle student posted some threatening comments toward the school on social media. Another student saw the posts; the parents of this student reported the information to the Peachtree City Police Department after their child showed them the posts," Greene said. "The police conducted an investigation; the student was arrested and has been removed from the school. Students and staff were never in any danger."
Greene encouraged parents to talk with their child about the seriousness of threats and the importance of reporting suspicious activities, threats or disturbing information to a trusted adult immediately.
"Please take a moment to remind your child that making a threat on a public school is never a joke, and that he or she understands that threats or hoaxes related to campus safety will not be tolerated," said Greene. "Law enforcement agencies take these threats very seriously and pursue prosecution even when such incidents are intended as pranks. Making threats can have serious legal and financial consequences, and can have a negative life-long impact on a child's future.
"Ask (your child) to notify you or school personnel immediately should they hear of any planned or potential disruptive behavior. I appreciate your continued support of a safe learning environment for our students and staff," Green said in the letter to parents.