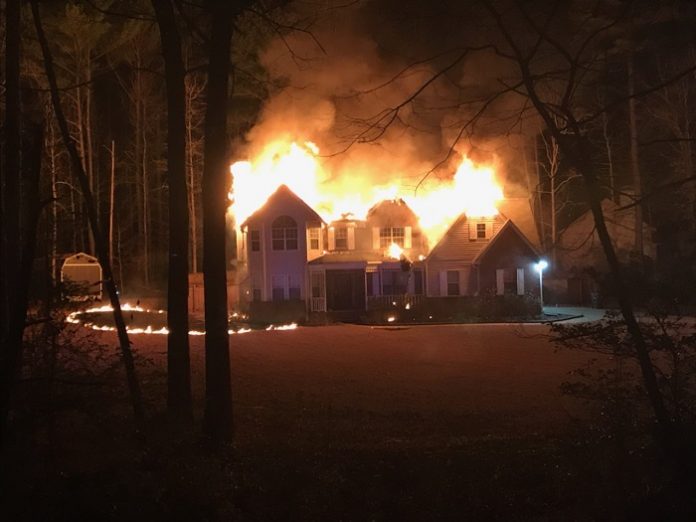 A Feb. 3 house fire on Benz Court off Kenwood Road in north Fayette County resulted in severe damage to the home and no injuries to firefighters. No one was at home at the time of the fire.
Fayette County EMA Director Mike Singleton said 911 received a report on Feb. 3 at 10:46 p.m. from a neighbor about a residential fire at 100 Benz Court, with units from Stations 1,2, 3 and 4 responding.
On arrival, units reported a working fire and began defensive operations due to conditions, said Singleton.
Singleton said there were no residents at home at the time of the fire, adding that the structure sustained significant damage and is currently uninhabitable.
The fire appears to have originated in the rear of the structure but the cause remains under investigation. There were no injuries to responders, Singleton noted.