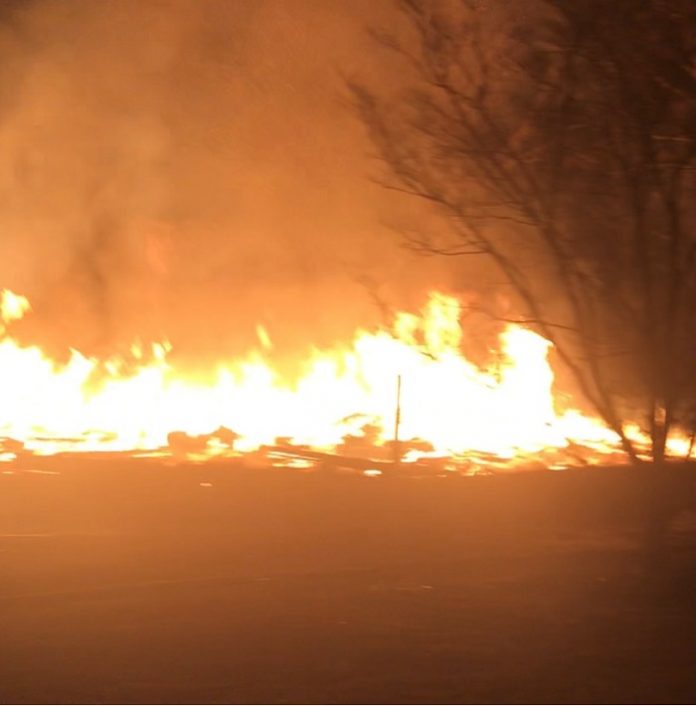 A home under construction on Ga. Highway 279 in north Fayette County was a total loss following a Jan. 27 blaze. There were no occupants in the home and no injuries to firefighters.
Fayette County EMA Director Mike Singleton said a report of a structure fire at 391 Ga. Highway 279 was received at 3:20 a.m., with units from Stations 1, 2, 4 and 11 responding.
"On arrival, units reported a working fire, fully involved," Singleton said. "The single-family home was under construction and there were no occupants. Due to the advanced stage of the fire upon arrival, the structure was a complete loss."
Singleton said there were no injuries to responders, adding that the fire cause remains under investigation.