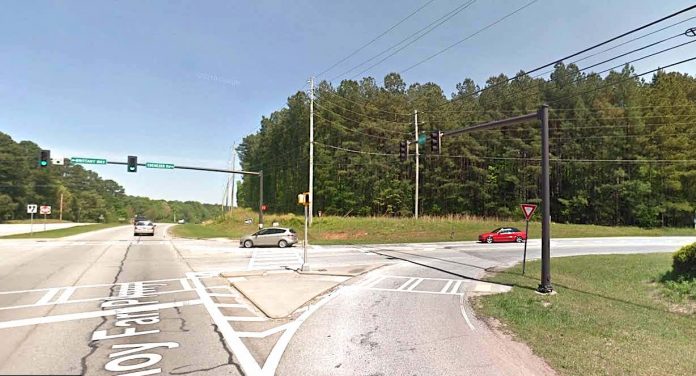 A Jan. 23 vote by the Fayette County Commission on a rezoning request will lead to the construction of a 15,000 sq. ft. professional/medical office building on the southeast corner of Ga. Highway 54 and Ebenezer Road.
The 2-story building will come with a 7,500 sq. ft. footprint on the 2.4-acre site.
The rezoning proposal was recommended for approval by county staff and the Fayette County Planning Commission and received unanimous approval from commissioners.
The property is situated on the east side of Ebenezer Road at the intersection with Hwy. 54. Zoned A-R (agricultural residential), the vote changed the zoning to O-I (office institutional), with commissioners noting that a home would not be built on the property situated directly on Hwy. 54.
Nearby property on the west side of Ebenezer, across the intersection and extending toward Peachtree City, is current zoned O-I, as are two pieces of property along the north side of Hwy. 54 in the direction of Fayetteville.
There were no public comments pertaining to the rezoning request.