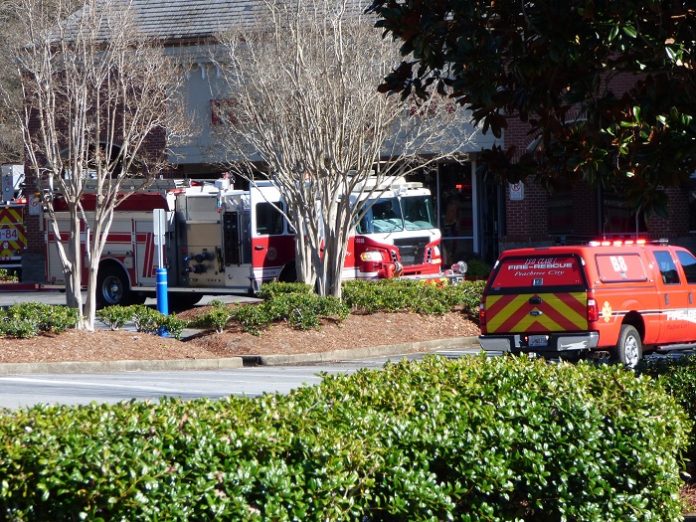 A fire in a pizza oven chimney on Jan. 12 at The Italian Oven restaurant in Peachtree City resulted in little damage and no injuries.
Peachtree City Fire Department Assistant Fire Marshal Jeff Felmet said units received a call at approximately 11:49 a.m. for the restaurant at Peachtree East Shopping Center on Ga. Highway 54 East.
Felmet said a build-up in the chimney of a wood-burning oven in the kitchen area ignited. Units arriving found an employee on the roof trying to extinguish the fire coming from the fan on top of the chimney.
Firefighters soon extinguished the fire, Felmet said, adding that the interior was not affected.
Those inside the restaurant were evacuated, with no injuries occurring, Felmet said.
Felmet noted that the chimney had recently been cleaned.
The call generated the arrival of a number of city fire units which is standard procedure for any commercial fire call, said Felmet, adding that units from Fayette County also responded per the automatic aid agreement.