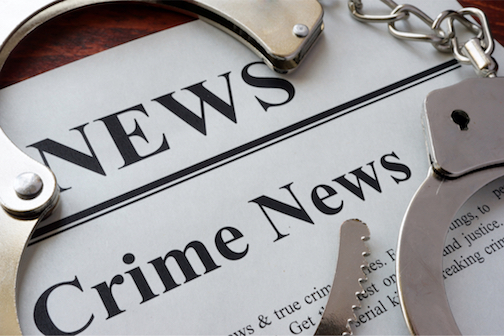 Female shoplifter fills 2 pieces of luggage with men's underwear — 
A future bowling center being outfitted with equipment was hit by burglars Dec. 30 at Aberdeen Village Shopping City in Peachtree City. This was one of several crimes occurring between Dec. 26 and Jan. 1.
The burglary occurred at the new bowling lanes set to open later this year. Peachtree City police reports noted that a forced entry was made into the building, with burglars stealing 16 TVs, two ladders and two power saws.
Many shoplifting incidents come with the thief grabbing items and putting them in a purse or bag before leaving the store. What happened on Dec. 27 at Steinmart on Ga. Highway 54 East was somewhat different.
Police reports noted that a shoplifter described as a black female filled two pieces of luggage with 20 pairs of men's underwear and left the store.
Police on Dec. 26 responded to a call from a car rental business about a firearm found in one of the returns. The gun was found in a storage area in a door and turned over to officers, police reports said.
In another incident, a person borrowing a friend's car and parked at the Peachtree City Library adjacent to City Hall on Jan. 1 returned to the vehicle to find a window busted and her purse that had been on the floor stolen, according to police reports.
A customer at World Gym on Commerce Drive had a vehicle stolen on Dec. 27. Police were told that someone stole the keys from the customer's locker and then stole the vehicle.
A vehicle was entered between 9 a.m. and 3 p.m. on Dec. 27 at Peachtree Crossings Shopping Center on Hwy. 54. Police reports said miscellaneous items were stolen from the unlocked vehicle.
Law enforcement officers always advise that motorists never leave a vehicle unlocked, whether at home or in the community, and to never leave valuables in plain sight.