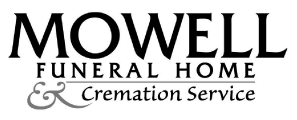 Mrs. Annes Isom Akins, age 87, of Fayetteville, died Saturday, December 28, 2019, at Concordia Nursing and Rehabilitation Center in Fayetteville.
A native of Hartwell, Georgia, Mrs. Akins was born on June 8, 1932, the daughter of the late Julian Benson Isom and Lillye Carnes Isom. Annes moved to Atlanta at the age of 18 to work as a phone operator for Southern Bell. She was a member of the Telephone Pioneers of America and retired from Bell South after 33 years of service. Annes was passionate about animals and enjoyed working in her flower garden.
Survivors include her devoted husband, Mr. James Gil Akins; her three children, Laura Akins, James Michael Akins and his wife, Jenny, and Sharon Akins; grandchildren, Tyler, and Madison and her husband, Sean; one sister, Shirley Bearden; two nieces, Lisa and Tami; and one nephew, Roger.
Funeral services will be conducted on Thursday, January 2, 2020, at 2:00 P.M. at the Chapel of Mowell Funeral Home, Fayetteville, with Dr. Glenn Stringham officiating. Interment will follow in the Westminster Memorial Gardens.
The family will receive friends on Thursday, January 2, 2020, 12 noon until the funeral hour at the funeral home.
Mowell Funeral Home & Cremation Service of Fayetteville has charge of the arrangements.