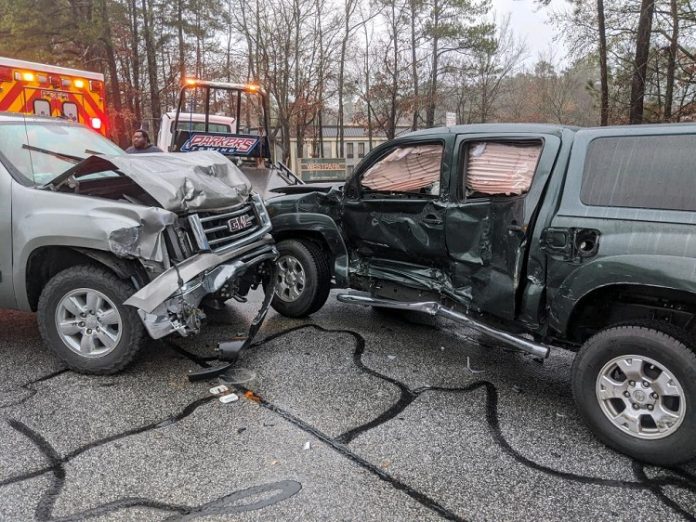 A Dec. 23 traffic collision on Ga. Highway 74 at Westpark Drive in Peachtree City left pre-Christmas traffic backed up for approximately 40 minutes but resulted only in complaints by the involved motorists and no need for medical transport.
Peachtree City Police Department spokesman Chris Hyatt said the accident occurred at Hwy. 74 and Westpark Drive at approximately 4:15 p.m.
Hyatt said a green pickup, pictured above, was crossing from the west side and was easing through the backed-up southbound traffic. A silver SUV, pictured above, was traveling southbound at highway speeds and struck the truck as the driver was waiting for northbound traffic to clear.
Hyatt said the collision resulted in complaints, but with no one transported for medical treatment.
The accident was cleared and the lanes re-opened at approximately 4:55 p.m.