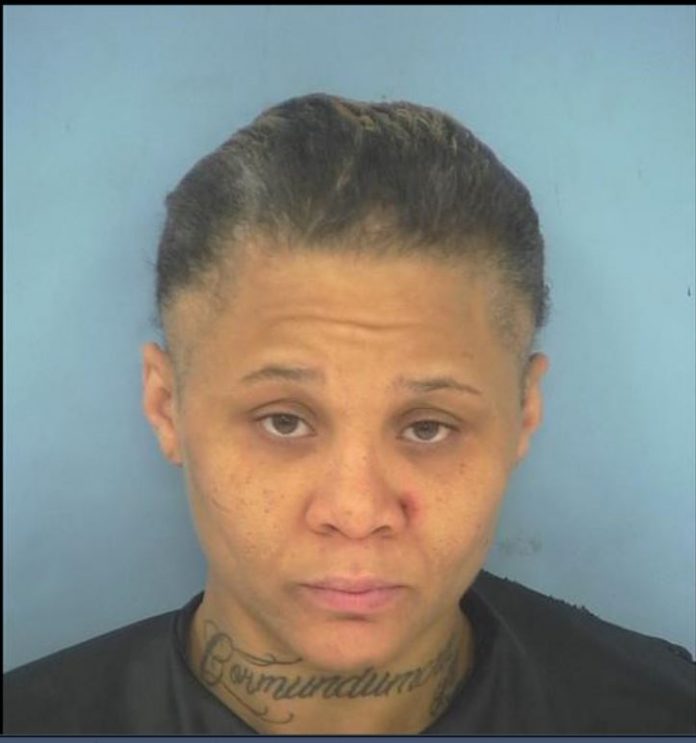 Alexzandria Mardell. Photo/Fayette County Jail.
A Fayette County woman has been charged with murder in the stabbing death of her husband at their east Fayette home on Dec. 23.
Sheriff Barry Babb said deputies at 11:59 a.m. responded to a domestic dispute at 285 Jordan Place in the Bailey Oaks subdivision in east Fayette County.
Alexzandria Mardell, 32, had called Fayette County 911 stating that she had been in a physical altercation with her husband John Mardell, age 47, said Babb.
Babb said deputies arriving at the scene located the victim, John Mardell, inside a room leading from the garage and suffering from multiple stab wounds.
Babb said Fayette County Fire and Emergency Services rendered aid to Mardell, and he was transported to Grady Hospital where he was pronounced deceased.
The couple were the only people in the residence at the time of the stabbing, said Babb.
Alexzandria Mardell was arrested without incident, Babb said.