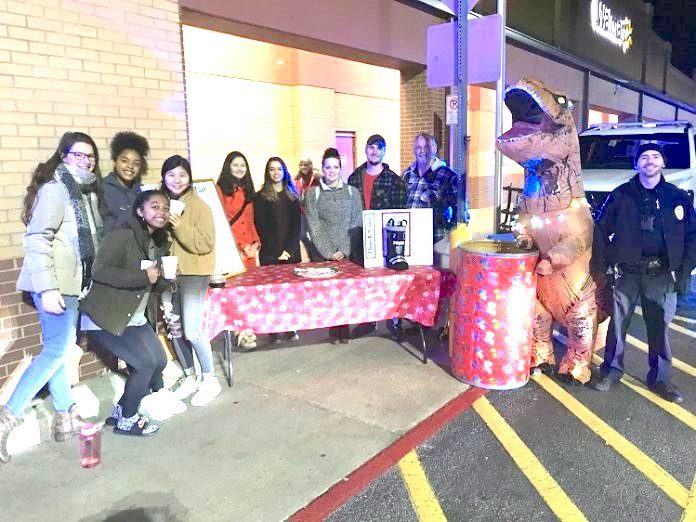 Peachtree City police officers, police auxiliary, the department's CERT team members along with the chorus and Beta Club from McIntosh High School were out in force at Walmart on Dec. 14 for the annual "Light up the Night" toy drive to help ensure that local children in need can have a happy Christmas.
"The community provided overwhelming support again this year," said Assistant Chief of Police Stan Pye. "It was a blessing this year to help 209 children have a happy Christmas."
Another part of Light up the Night, along with Walmart shoppers donating Christmas gifts for children, comes with police providing a Christmas meal for the families of the children who receive Christmas gifts.
Light up the Night is an annual fundraiser that began in 1992 and is one of the department's biggest outreach efforts each year, Pye said.
"It's good to know that the community will always step-up and help," said Pye.
For those who may not know, police set up tables outside the entrances to the store, making their presence known in case a shopper might want to buy something to donate for the Light up the Night effort. And many of them do.
Those actions, buying and donating a gift for someone they may never know, is reminiscent of the words of the poet William Wordsworth in 1798 – "The best portion of a good man's life is his little, nameless, unremembered acts of kindness and of love."