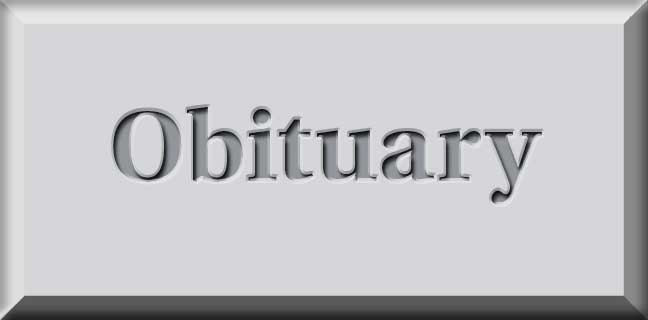 On December 11, 2019, Joan Noble Houghton died at the age of 87 at Southwest Christian Hospice in Union City, Georgia. In keeping with her life's calling to teach, she donated her physical remains to Emory School of Medicine.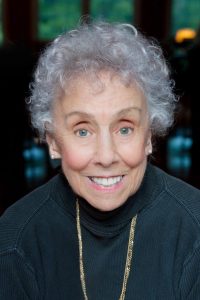 A memorial service will be held at Carriage Lane Presbyterian Church, Peachtree City, Georgia. on Saturday, December 21, 2019.
Joan was born July 4, 1932, in Pittsburgh, Pennsylvania, as the only child of the late Roy Glenn Noble and Rebecca Leitch Noble. After high school in Savanna, IL, she attended MacMurray College for Women for two years then was graduated from the University of Illinois in 1954 with Highest Honors.
She is a member of the Gamma Phi Beta sorority and the honorary fraternities of Phi Kappa Phi and Mortar Board. After graduation, she taught at Belleville High School until she married Lt. Stanley Powell Houghton (USAF) on June 19,1955, in Illinois.
For the next 23 years they raised four children and lived in 23 places including Fontainebleau and Paris, France; Prestwick, Scotland; Misawa, Japan; Virginia, Florida, Texas, Alabama, Arizona, and Illinois. During all of these transitions, the international PEO sisterhood provided a network of like-minded women with whom she could connect to provide educational opportunities for young women. Mrs. Houghton was listed in Outstanding Young Women of America in 1966.
The Houghton family moved to Peachtree City in 1978. Mrs. Houghton taught English and Enrichment at J.C. Booth Middle School for two years and Gifted English at McIntosh High school for 17 years.
An indefatigable traveler and educator, she traveled with twenty McIntosh High School students behind the Iron Curtain to the former Soviet Union and spent one summer in Botswana, Africa. She was named McIntosh Star Teacher twice, teaching not only gifted English but also life lessons as she taught completely bald through breast cancer treatments.
Students continue to expound on the life-long impact of their instruction under her firm and excellent tutelage with ears still resonating with her coveted "YEA YOU!"
To honor her retirement from organized teaching in 1997, her eldest daughter's family established the Joan Noble Houghton Scholarship for Academic Excellence to allow her opportunity to designate over $20,000 to deserving MHS seniors of her choosing.
Her relentless pursuit to see and hear the English language used properly persisted for the remainder of her life; several grandchildren benefited from her input into their college essays and a son-in-law received a set of her handwritten notecards of comma rules shortly after his marriage into her family. Mrs. Houghton was inducted into the McIntosh High School Hall of Fame in 2016.
Generosity was one of her most outstanding attributes – many grandchildren's musical, scholastic, scouting, and traveling experiences were enriched by her gifts. Her church and multiple missions organizations were also beneficiaries. She will be remembered as an active member of Carriage Lane Presbyterian Church and particularly linked to their Lighthouse facility.
Tenaciously she exercised and shared her passions for opera with family and friends, for reading through many book clubs, for drama by ushering opportunities for students at the Fox, for genealogy which led her to documenting her ancestral participation in the American Revolution, for hiking with a discerning eye for types of moss, foliage, and wildflowers, and for beach-combing with grandchildren.
She is survived by her four children, Kenya (husband David Anders, children Rebekah, Lloyd, Luke, Rachel and Lincoln) of Peachtree City, GA; James (wife Jody, children Holly and Andrew) of Peachtree City, GA; John (wife Gena, children Grace, Olivia and William) of Canton, GA; and Jo (husband Bradley Reeves, children Bradley Jr. and Lindsey) of Atlanta, GA. She is preceded in death by Col (Ret.) Stanley Houghton of Peyton, Colorado.
In lieu of flowers, her family requests donations be considered to Carriage Lane Presbyterian Church or Southwest Christian Hospice to further their ministries.