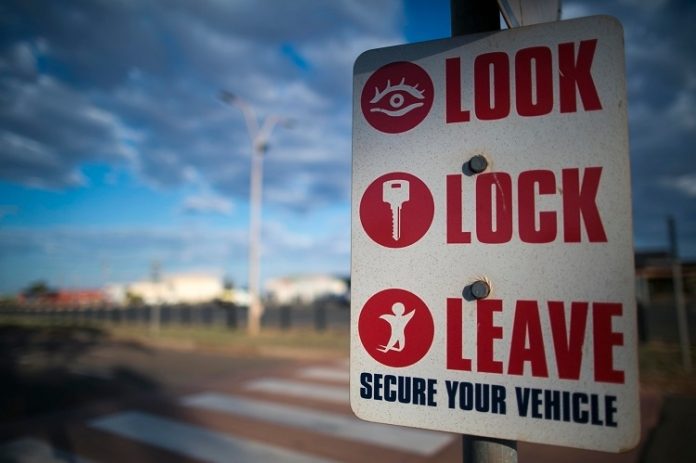 A brief walk by the driver into a gas station on Ga. Highway 92 North on Dec. 13 is all the time it took for a car thief to jump inside a running vehicle and flee the area.
Sheriff Barry Babb said deputies at 9:45 a.m. received a call about a stolen vehicle at the Shell station on Hwy. 92 North at Rivers Road. The victim told deputies he parked a friend's 2010 Dodge Avenger at the gas pump and left the vehicle unlocked and running while he went into the store. The car was gone when he exited the business.
Deputies obtained the tag number and used the manufacturer's tracking system in a multi-jurisdictional effort to local the vehicle, said Babb.
Law enforcement in south Fulton County reported locating the vehicle on Oakley Drive, where the driver exited the vehicle and fled, Babb said.
Babb said the vehicle was recovered and returned to Fayette County.
Though Fayette countywide has historically low crime rates compared to a number of metro and south metro Atlanta counties, the reality is that the 29-county Atlanta MSA (metropolitan statistical area) encompasses 8,686 square miles, roughly the size of New Jersey, and, according to the Metro Atlanta Chamber of Commerce, was home to 5.95 million people in 2018.
Given today's high mobility in a large metro area, it is no surprise that those wanting to commit crimes have easy access to any part of the region. That includes Fayette County, which also has among the highest incomes and home prices of all of Georgia's 159 counties.