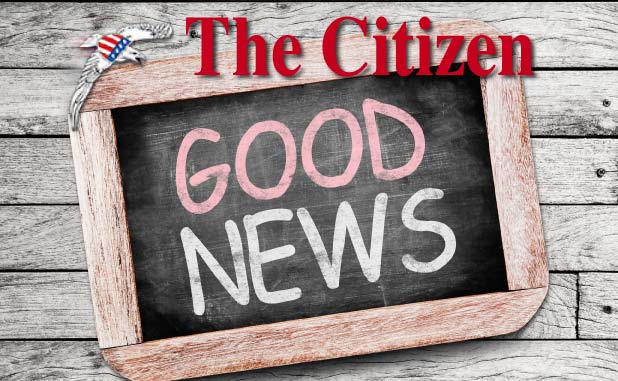 The Olivet Church is where "Families Fellowship in Fayetteville." We invite you to attend our church, as we rejoice in the blessings that our Lord has provided us in 2019. These events are free and open to the public. As we welcome the new year, please join us in our upcoming holiday events — especially our End of the Year Worship Celebration on Sunday, December 29, 10:00 a.m. at The Olivet Church.
First Family Fellowship & Holiday Toy Drive:
Please join us Wednesday, December 11, for our Annual Holiday Toy Drive. The Reverend Dr. William H. Robinson and our First Family will serve lunch at 12 noon and dinner at 6:30 p.m. Please register on the Olivet's website (www.theolivetchurch.org), to reserve your spot. If you would like to donate an unwrapped toy, the age groups are 2-12 for unwrapped toys and 13-18 for donated gift cards. All toys and gift cards will benefit the children in the "Grandparents and Kin Raising Children, Inc."
2019 Women's Holiday Social:
Please join First Lady Erika Robinson and the Women's Ministry on Saturday, December 14, from 10 a.m. until 1 p.m. at Copeland's Restaurant for food, fun and fellowship — including our annual UGLY Sweater Contest. Ticket cost is $35.00.
Copeland's Restaurant: 3101 Cobb Parkway, Suite 220, Atlanta, GA.
Children and Youth Christmas Musical:
Please join us for our Annual Children and Youth Musical, this year's theme will be "Heaven and Nature Sings," on Sunday, December 15, at 9:30 a.m. in the administration building at The Olivet Church.
End of the Year Worship Celebration:
Please join us at the End of the Year Worship Celebration on Sunday, December 29, at 10 a.m. Join us in celebrating the last Sunday service of 2019, as we welcome the year 2020.
Our mission at The Olivet Church is "To Know Christ and Make Him Known." For more information, please contact The Olivet Church at 770-460-6656 or contact our Marketing Firm, S2 Creative Group at 770-369-4602. The Olivet Church is located at 877 Highway 314 North, Fayetteville.