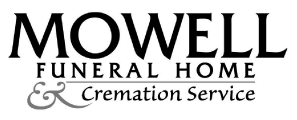 Mattie Lee Cochran, 71, of Fayetteville passed away November 21, 2019. She was born on June 14, 1948 in Fayetteville, Georgia to Sam and Johnnie Lou (Hubbard) Bunn. Mattie was raised in Fayetteville her entire life and was the owner and operator of Our Father's House Florist. She loved fishing and spending time with her grandchildren.
Mattie is preceded in death by her grandson, Corbin Cochran and her parents. She is survived by her husband of 52 years, Kerry Cochran, Sr.; daughter, Cindy (Chris) Tanner; sons, Kerry (Keri) Cochran and Kevin Cochran; and grandchildren, Jacob King, Drew Tanner, Luc Cochran, Madelyne Tanner, Cody Cochran, Jackson Tanner, Haylie Cochran, and Connor Cochran. Her extended family includes Brandy Cochran and Kristie King; two sisters, Betty and Mary; and one brother, Bernard.
A funeral service will be held at 2:00 PM on Sunday, November 24, 2019 at the Chapel of Mowell Funeral Home, Fayetteville with Reverend Dennis Watson officiating. Burial will follow the service at Camp Memorial Park, Fayetteville. The family will receive friends from 5:00-8:00 PM on Saturday, November 23, 2019 at the funeral home.